Why Yoga Retreat essential after Covid-19 Ends ?
6 Aug 2020 HYN Himalayan Yoga Academy
Why Yoga Retreat essential after Covid-19 Ends ?
Present Moment:
Human Life in all over the world has severely been affected by the ongoing corona virus. It is being falling down in many countries but still threatening somewhere else. We should hope that it's getting normal very soon. But this situation won't be eradicated permanently, only normalizing, so we have to find the alternate ways to keep our life more secure, healthy and energetic.
Rules of Covid -19:
The restricted traveling, panic over the risks of infection, media high-lightening of negative and unwanted news for public due the corona pandemic are all adding to growing depression and anxiety. Besides keeping active and fit, staying connected to family and friends, and maintaining a healthy lifestyle, and being happiness, there is also one other thing that can help for recovery of depression, anxiety and mental health issues that is yoga.
Why yoga?
Yoga has known to be beneficial for immune boost, healthy body, increasing strength, stamina, empowerment, strong will power, peaceful and calm mind, fresh and natural mind. A mind running with negative thoughts and scary of pandemic situation often results in sleepless nights, tired body, distracted mind which causes loss of immunity. "Mental health is of utmost importance to recover through these challenging times.
Physiological effects:
Anxiety or stress usually triggers the autonomic nervous system which will have manifestations such as increased restlessness, blood pressure, tensed muscles, lack of concentration, faster breathing, and loss of immunity and in such a condition, yoga helps to calm down. Some yoga experts and Yoga centers says, "Yogasana  is a great tool as the stretching poses help to reduce tension in muscles and joints, and this can, in turn, help relax the sympathetic system and also application of pranayama and meditation help to transform the vitality and body strength. There are many means of yoga which are excellent for managing blood pressure thereby reducing anxiety symptoms as well.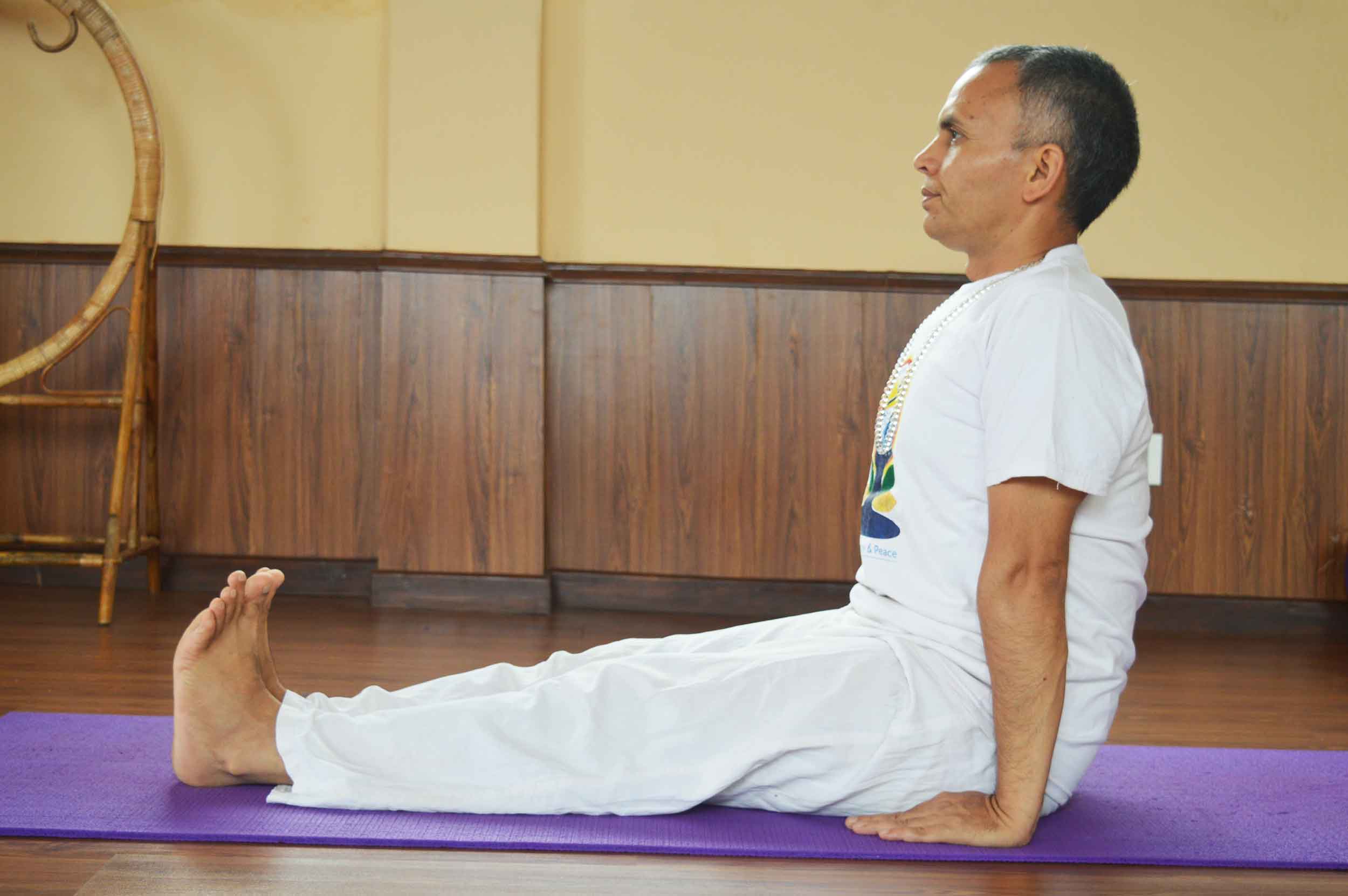 Means of Yoga:
Human ethics, Good sleep, Good food, Cleansing acts, Yogasana, Pranayama, Yog Nidra and Meditation are the most beneficial during these times. We say that "One of the most profound and powerful techniques that can be used is pranayama and Yog Nidra. 15 to 30 minutes pranayama and 20 minutes of Yog Nidra every day can help immensely in overcoming stress and anxiety and also boost our defense mechanism against viral infections.
Yoga offers physical and mental health benefits for people of all ages. And, if you're going through an illness, recovering from surgery or living with a chronic condition, yoga can become an integral part of your treatment and potentially hasten healing.
"Yoga Doctors, Yoga Masters, Yoga therapist and naturopathy Doctors can work with patients and put together individualized plans that work together with their medical and other remedies as need. That is way; yoga can support the healing process and help the person experience, symptoms with more centeredness and less distress which is very supportive on the pandemic situation. Yoga is as good as basic stretching for easing pain and improving mobility in people with lower back pain.
You may join immediately yoga retreat and normal yoga classes, but not only yoga (Physical training) classes as your appropriate venues after this normal situation.
These are those benefits of yoga that helps you :
1. Yoga relaxes you, keeps stress free and helps you sleep better
2. Yoga improves strength, endurance, balance and flexibility.
3. Yoga can ease arthritis symptoms and heart problems.
4. Yoga helps with back pain relief with very clinical base under supervision.
5. Yoga promotes better self-care.
6. Yoga can mean more energy and brighter moods.
7. Yoga helps you manage stress and pain
8. Yoga connects you with a supportive community.
9. Yoga enhances your immunity power which works against all pathogens like virus.
10. Yoga is for permanent solution by generating natural immunity, then no need of vaccine.
Recommendations:
We find in the midst and end of a pandemic, it is a time to enlist all manner of assistance in resisting and combating the multiple threats associated with this situation. As the reviewing, there is evidence of stress, pain and inflammation modulation, and also preliminary evidence for possible forms of defense system enhancement, accompanying the practice of certain forms/ means of Yoga e.g. especially  Asanas, Pranayama, and Meditation with proper lifestyle along with potential implications for counteracting some forms of infectious challenges like coded-19. We should acknowledge the remedies and yogic boost in the context of the covid-19 pandemic.