Himalayan Yoga Academy Team has long years of experience in spiritual tourism in Nepal. We are the first introducer of yoga in tourism sectors since 2001 informally and institutionally in 2007. We have Guru (yoga masters), naturopaths, and Ayurveda doctors and a management team to run the academy with different activities. We are the best Yoga Teacher Training Institute In Nepal.
We serve everyone as the 200 hours and 300 hours Yoga Teacher Training In Nepal course program utilizes a carefully formulated curriculum to bestow upon you the power of imparting knowledge in others who wish to find peace within – Thus making you a New Yoga Guru. 
Our team is fully professional and dynamic team speed with full-time job holders and part-time job holders. Yoga Masters, Yoga Instructors, Reiki masters, Instructors for Singing bowls, Ayurveda Doctors, Managers, Housekeeping, Security, Chefs, etc.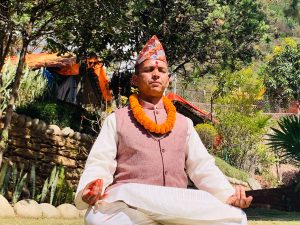 Swami Yog Subodh (Dr. Subodh Simkhada)
Chairperson
Yogacharya  Swami Yog Subodh ( 1976 – 2021 ) was the main Yoga  Master (Yoga Guru) of YTT. He was Reiki Master and Spiritual Healer, well Life Motivator and Naturopath of Himalayan Yoga Academy. He was  International Yoga Master who taught thousands of people from more than hundreds of countries and the Professor in Tribhuvan University, Nepal.
He appropriates the body-energy- energy-mind-body-body-energy-mind-soul approach for his guests and disciples to transform themselves. He is the moderator of energy transformation as need accessment and goals. His every information leads the transformation in life.
He is the first person who introduced yoga in Tourism Sector focusing for foreigners, informally since 1997 and institutionally since 2007. He has recently been rewarded as a "YOGA TOURISM AWARD 2019" by awarded by Former Prime Minister Puspa Kamal Dahal (Prachnda) dated on 28th May, 2019.
Yoga Teacher Training Team consist him as dynamic individual with over 24 years of experience in teaching nature cure, yoga and other spiritual healing with different techniques. Spiritually he is known as Swami Yog Subodh. He is a Yoga Alliance US Registered Yoga Teacher (E-RYT 500 HRS).
He has traveled more than 15 countries especially Asian and European countries spreading yoga knowledge and experiences there. India, Thailand, Singapore, Malaysia, China, Vietnam, Turkey, France, Spain. Belgium, Italy, Monaco, Poland, Germany, Netherland, Denmark
Swami Yoga Subodh is one of the members of curriculum developer of Post Graduate Diploma in yoga Science that is one Year course, has recently been run in Tribhuvan University, the oldest university in Nepal. He is the main role player and initiator for this historical project at the university. Yogacharya Subodh is the Professor of Yoga Faculty in Tribhuvan University, the first University of Nepal. On his own initiation, 1 year Academy PGD in Yoga science has been approved  and run by the University, first time in Nepal since March 2019.
Swami Yog Subodh was initially trained in "Hatha Yoga" (Physical Discipline) and Ashtanga Yoga (Classical Yoga) by the Indian Yog-Maharshi, He then learned and practiced Yoga Therapy and other Natural therapies in Nature Cure Research and Teaching Hospital in Nepal. During this time, he became qualified in Naturopathy and worked as a Naturopath in the same Hospital. In 2001, he participated in the International World Congress of Alternative Medicines where he was awarded there and also different International and National Naturopathy, Alternative Medicines, Yoga Conference, Seminar and Workshop time to time in Nepal and India. His lectures and yoga demonstrations earned him an international award – "Lifelong Yoga Popularity".
More than three dozens of articles have already been published in a different weekly newspaper or monthly Magazines. His article has been published in internal megazines in India and Germany. He has recently published the Yoga Book named "Scientific Experience of Yoga" which has been released by Former Prime Minister Mr. Madhav Kumar Nepal on 18th May,2019. Thousands of people have benefited from his teaching, motivation, resolution and service till date.
In 2002, he received "Doctor in Complementary Medicines (M.D.)" degree from The Open International University for Complementary Medicines, Shri-Lanka. During that time, he underwent training on "Human Consciousness and Yogic Science" from the Prof. Dr. Yogeshor Vardhwoj of The Gurukul Kangri Yoga University, Haridwar India and later he did Master Degree (Yogacharya) in Human Consciousness and Yogic Sciences in Same University in Hardwar, India.
He is the scholar of PHD thesis titled on "Samadhi In Yoga"  in Nepal Sanskrit University.
His extensive training also includes "HIV and AIDS Care and Support through Yoga and other Alternative Therapies", Sanskara Yoga, "Mind Management Training", and "Personality Development Training"as well. His other notable accomplishments include advanced training on different types of Massage like Ayurvedic, Shiatsu, Thai Traditional and foot reflexology, Acupressure, Acupuncture,  Ayurvedic Pancha Karma Training in Kerela, India. He did Reiki Master Degree in Nepal.
In 2003, he opened a Clinic named "Natural Health Centre and Complementary Medicines" in Kathmandu, which is recommended by Lonely Planet.
Swami Yog Subodh initiated courses of "Complementary Health Assistant" under OIUCM, Nepal Branch. His professional accomplishments and memberships include National Skill Testing Board (NSTB) of CTEVT, Subject Committee (Yoga) in Curriculum Development, and "Complementary Medical Practitioner Association Nepal".
He was a member of Yoga and Nature Cure Association, Nepal, the Secretary of Integrated Health Academy Nepal.
He is General Secretary of Nepalese Association of Masters'in Yogic Science (NAMYS).Yoga Teacher Training Team
As if these accomplishments are not enough for a life time, Swami Yog Subodh is an editor of monthly "Public Health Magazine". He has written extensively on health issues in many Newspapers. He attempted some interviews and demonstration in FM and Reputed Television in Nepal. He has participated in numerous seminars and conferences related to Yoga, Natural Therapies and Health Education. He has conducted yoga programs in schools and colleges.
Whilst learning the many aspects of yoga at our center, Swami's wisdom and experience will inspire and guide your progress into the deep practice of yoga known as Sadhana.  His yoga classes for Yoga Teacher Training Team are full of uplifting energy, fusing yogic and modern scientific knowledge with his genuine loving nature and sense of humor. His excellent communication skills, way of funs and joys, full of knowledge and enthusiastic energy will open and harmonize you with the spirit of classical yoga on scientific, psychological and clinical approach in the Himalayas.
Swami Yog Subodh was born in a picturesque hilly region, 150 K.M west-north from Kathmandu below Ganesh Himalaya. After completion of high school, he came to Kathmandu for higher education. His unique personality led him towards Yoga Studies due to his interest in health and life sciences. He is a vegetarian, takes only two times natural food a day, does fasting once a week and lives a simple life. His Yoga presentations, based on the philosophy of human consciousness and wisdom and the psychology are rational, scientific as well as illuminating.
Learn More about Yoga Teacher Training Team
Yogacharya Rajkumar Karki
Yoga Instructor
ERYT 200; RYT500
Raj Kumar's practice is immersed in connecting to the energetic self via the use of both pranayama and meditation, using the physical body as a tool or metaphor for something deeper. His self-practice is echoed in his teachings defining a unique style that is clearly his own. With a lineage of multiple styles of yoga, combined with enthusiasm for eastern philosophy gives Raj Kumar a calming aura to be around.
In the quest for happiness Raj Kumar decided to try the yoga path (2008), realizing very quickly that 'Yoga provides an efficient and graceful way to navigate life by keeping you connected to the lifeforce "Prana" and to the inner fire in any situation. Now Raj Kumar's passion was to share the power of yoga and meditation and how it can be unleashed within us, helping us live a healthier, fuller and more balanced life.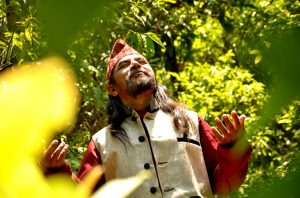 Swami Padmasattva
Reiki, Meditation and Singing Bowl Music
The goal of life is to understand the cause of all mysteries behind us; aliveness is unknowable secrecy that is predetermined, pre-designed, and exists. He has a long research and practice in human consciousness and yoga. He teaches ancient traditional yoga in a scientific way to understand easily with modern eyes and also he is an experienced and registered Yoga Teacher Yoga Alliance (US). He has a wide range of experience and practice in the Traditional Usui system of Reiki, Tibetan Sound Healing and Meditation, Himalayan Singing Bowl, Music Healing and Meditation, etc. which calms and relaxes our mind being connected to self. He is very specialized with deep knowledge and experiences of teaching in different ways of contemporary mind of worldly people and one who is seeking to liberate different ways; Buddhist, Tibetan, Osho, Zen, Tao, Traditional, Vedic, etc. He is an experienced registered Yoga teacher as well as a meditation master.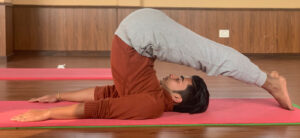 Suyog Simkhada
Program Director Cum Yoga Instructor;
Suyog Simkhada
Yoga Instructor
Sound Healer
 E-RYT 200, RYT500 from Himalayan Yoga Academy
Muna Sharma
Long ago she decided to include yoga in her lifestyle and later on Yoga enveloped her on its lap. She graduated in Yoga Philosophy and Naturopathy from Nepal Sanskrit University. Her passion for Yoga philosophy is flourishing every day with the belief "mastery over a single pose can transform you and you can master anything with consistency". She has visited China to teach about yoga and lifestyle. Recently in 2022AD, Muna was awarded the Miss Yogini Award from National Yoga Sports, Nepal. As a Yoga teacher, she is devoted to empowering you to attain your best possible version with yoga as a tool. (third-person style)
From Muna :
Hey! I am Muna Years ago I included yoga in my lifestyle and later yoga took me on its lap. As a teacher, I empower you to transform your body, mind, and soul with Yoga as a tool. Even a single pose can transform you with consistency and discipline, then why don't we try? Let's make yoga a Lifestyle.
Sudan Bhetuwal ( Himalayan Yogi)
Your own action should inspire you, nobody should be applauding you to do the best of yourself," says Sudan
He has been a self-taught hatha yoga practitioner for the last two decades. He is also known as Himalayan Yogi as he has been doing intense yogic practices on the lap of the Himalayas for years. More than university studies he has delved and learned from the mysteries of nature. He was awarded Mr. Yogi 2018 and received appreciation from the government of Nepal. He has been to India, Australia, Thailand, Singapore, Malaysia, the Philippines, and Indonesia for Yoga and Philosophy teaching.
He is a very enthusiastic soul and his aura recharges everyone around. He is a proficient teacher with intricate knowledge of all aspects of Hatha Yoga (Asana, Pranayama, Kriyas, Shatkarma, Bandha/Mudra, and meditation).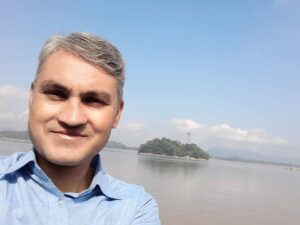 Shanta Kharel ( Yoga Instructor )
Associate Professor / Yoga Instructor
Hatha Yoga Philosophy & Asana Instructor
Kathmandu Engineering College
Kalimati, Kathmandu, Nepal
0977+ 01-5302239, 9851022720