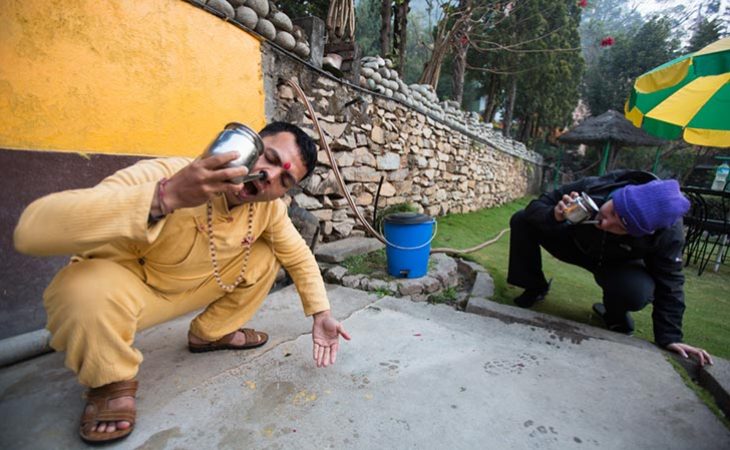 Integrated Yoga Package is non-residential packages for the experience of Yoga classes, yogic food, Yogic therapies. Focusing the particular target group of people who don't have time for over nights stay, we have a special day package with yoga classes, food and therapy package. The day starts from 6:30 am with Nasal cleansing , herbal tea, Yoga session , Breakfast & herbal tea,  Massage - Steam bath or other selected therapy on choose which is available at that time, then you will have Lunch with herbal tea at 1 pm as well, then 2 pm around will check out time.
Our purpose is to provide combined or integrated package for retreat. Drinking water is also included in package. People can do half day site seeing and half day retreat packages to save the time.
Schedules:Integrated Yoga Package
 06:30 – 14:00
Cost:  USD 50
Therapy Schedule
06:30 - 07:00 am – Jala Neti (Nasal Cleansing) and Herbal Tea
07:00 - 08:45 am– Bhakti Yoga (Prayer/Chants), Warm up exercise, Suryanamaskar, Yogasana, Bandha, Pranayama, Shanty Path (Peace Mantra)
09:00 - 10:00 am – Breakfast and Herbal Tea
10:00 - 01:00 pm –Massage, Sauna-Steam, Helping & Cooking in Kitchen and Self Study
01:00 - 02:00 pm – Lunch and Herbal Tea
What's included?
Breakfast
2 Times Herbal Tea
Lunch