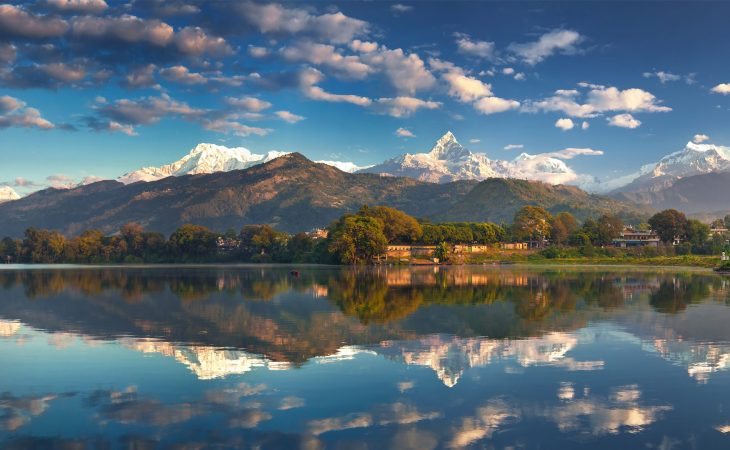 With a motive to explore spiritual tourism, we arrange spiritual yoga tours in the main city and tour areas in Nepal like Chitwan, Lumbini and Pokhara and around with short hikes. This is the perfect package for experiencing nature, Mountain View, historical and religious places, Nepalese lifestyles, and costumes. It is easier for those who can't walk more and want to explore only city areas more.10 Days 9 Nights. Yoga Tour Package in Nepal
Chitwan Lumbini Pokhara Yoga Tour(Yoga Tour Package in Nepal) starts with a jungle safari and wildlife adventure in Chitwan National Park observing globally threatened spices together with a cultural presentation of indigenous Tharu people.
We move to visit the birth place of Lord Buddha, Lumbini, situated 300km from Kathmandu. Lumbini is the foundation of world peace and pilgrimage for all peace-loving people, bearing significance to the life, enlightenment, and death of Buddha.
We will travel to the world's best tourist destination, Pokhara. As Nepal is a Himalayan country, a tour to Pokhara will be a fantastic journey where travelers possess enough time to enjoy this lake city and the Himalayan views at the same time.
Yoga Tour Package in Nepal:
Nepal is popularly symbolized across the globe, by the highest mountain in the world; Mount Everest. This small South Asian country is home to the world's highest snowy mountains and an array of ethnic groups with vibrant cultures, religions, ancient history, and languages. Nepal, a landlocked nation, situated between India and China, is one of a few countries in the world where such immense climatic and topographic diversity features so dramatically and is crammed into such a small geographical area.
Nepal is also rich in biological diversity and is home to a wide variety of flora, fauna, and wildlife. Rich culture, art, and history attract visitors each year, where they can see various religions coexisting harmoniously among the multitude of ethnic groups that form the people of Nepal.
Trip Dates : 
1st and 16th of Every Month
Note: Except for February, July, and December
Package Cost
---
Private Accommodation - USD 1200 USD per person
Sharing Accommodation - USD 990 USD per person
---
Note: If you are in Group, ask for special rates