Why consider Yoga Teacher Training?
19 Aug 2019 HYN Himalayan Yoga Academy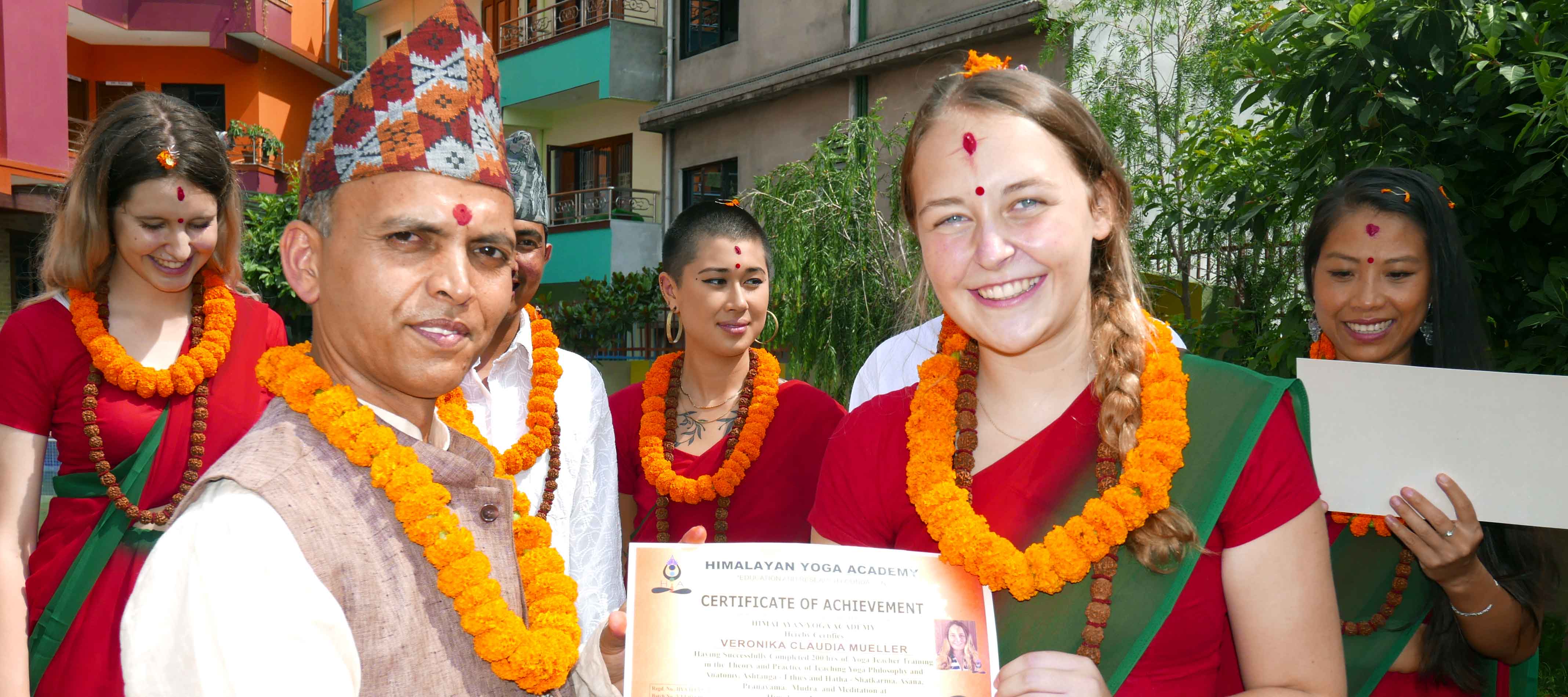 World is a mysteious place.We live & continue on living until we  become fatigued.But according to yoga we should live a life where we go on living and living but get never fatigued, we should enjoy every moment that we lived. This type of things is the morals or gist that we learn through the path of Yoga. Hence Yoga Teacher Training provides us a deeper meaning of life and helps us attain an enlightenment in sense of health and happiness.So like this why get this training or Why consider Yoga teacher training
1.Learn about Healthy Yogic Alignment:
The Yoga Teacher Training offers you the great opportunity and chances to learn different techniques over and beyond what you learn in the regular yoga sessions in the world. This type of training is stage for you to learn how to tune with your body. You will not only learn how to make stronger body but also develop and sharpen your body and mind connection pairing them to work together in every action.
2.Self Esteem & Self Confidence Development:
Learning new things in this world challenge you in an inspiring way. Many people are highly afraid of challenges and as such will rather not want to exert themselves in it. However, if you take up the challenge and face your fears, you open yourself up to new experiences and a new yourself. The Yoga Teacher Training creates an environment where you can stand up to your fear, knowing that fear is a normal sensation that can be tuned. The training helps you discover your inherent or hidden strength that can rise above your fears.
3.Discover new and exciting things about yourself:
The Yoga Teacher Training creates the needed environment for self-awareness and self-reflection. Self-awareness is very powerful for understanding yourself in better way. When you are in tune with your body and inner self, you are able to make the positive changes you need to reflect your true self.
So wanna feel the changes You may Join us for Yoga Teacher Training 2019 or 2020 in Nepal
#YogaTeacherTraininginNepal #YogaRetreats
# YogaTeacherTraininginNepal2019
#YogainNepal #VisitNepal2020