Should you worry about Corona Virus in Nepal ? Yogic Tips
3 Feb 2020 HYN Himalayan Yoga Academy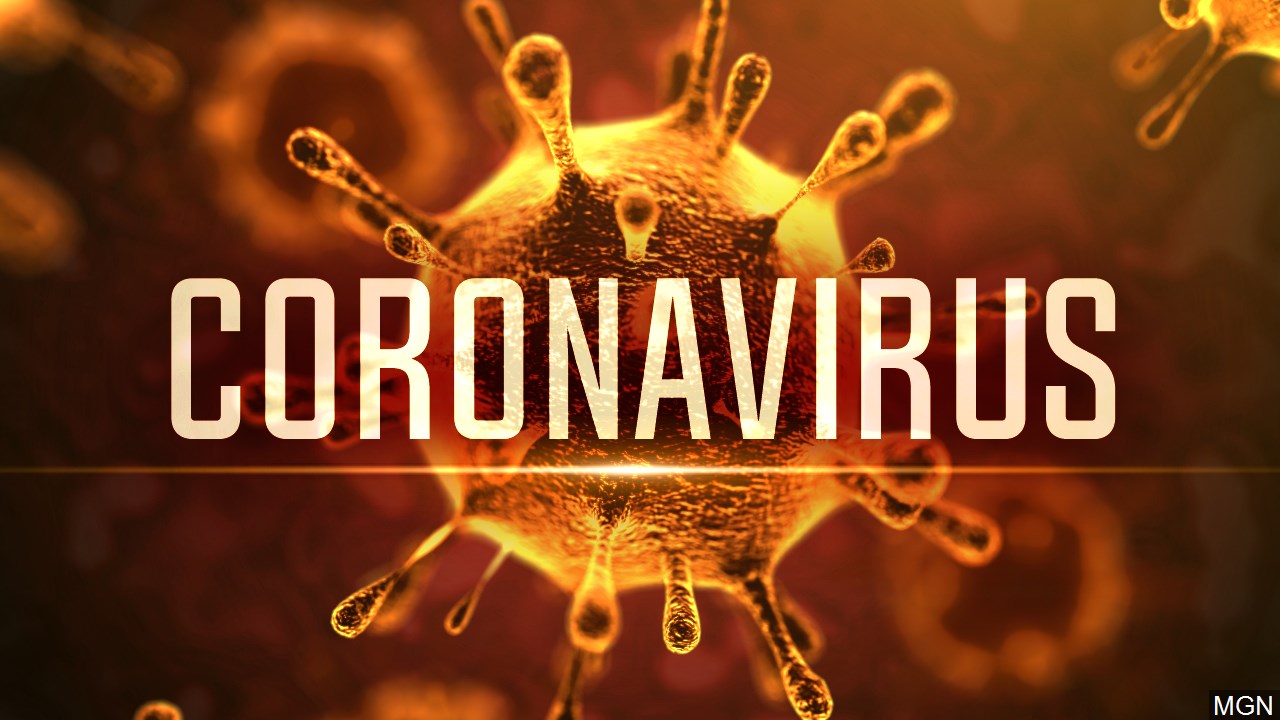 What is Corona Virus ?
According to the World Health Organization (WHO), coronaviruses are a family of viruses that cause illness ranging from the common cold to more severe diseases such as SARS and Middle East respiratory syndrome (MERS).These viruses were originally transmitted between animals and people. SARS, for instance, was believed to have been transmitted from civet cats to humans while MERS travelled from a type of camel to humans.
Several known coronaviruses are circulating in animals that have not yet infected humans.The name coronavirus comes from the Latin word corona, meaning crown or halo. Under an electron microscope, the image of the virus is reminiscent of a solar corona.
A novel coronavirus, identified by Chinese authorities on January 7 and named 2019-nCoV, is a new strain that had not been previously identified in humans.
What are the symptoms?
According to the WHO, signs of infection include fever, cough, shortness of breath and breathing difficulties.In more severe cases, it can lead to pneumonia, severe acute respiratory syndrome, kidney failure and even death.
The incubation period of the coronavirus remains unknown. Some sources say it could be between 10 and 14 days.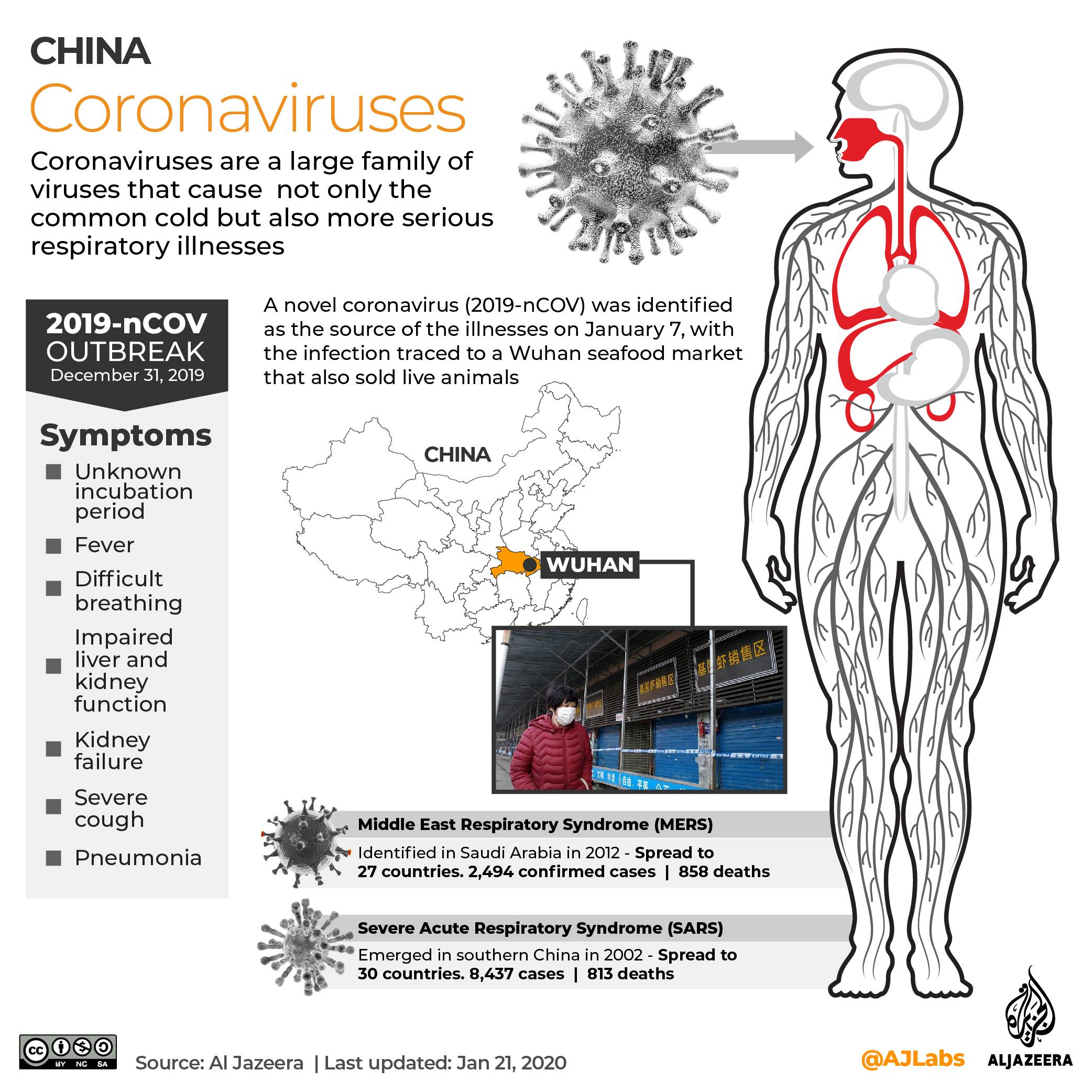 Where have cases been reported?
Most cases and deaths have been reported in China – the vast majority in Hubei Province.
So far, the Philippines is the only country that has reported a fatality from the new virus outside of mainland China.
The virus has spread to many Asian countries, as well as Australia, Europe, North America and the Middle East. Nearly all of the dozens of cases outside China are among people who recently travelled there.
In Nepal, What is the condition of Corona Virus ?
The government of Nepal has officially launched a notice regarding the truth of coronavirus spread in Nepal and the current situation. It has been notified in a special press statement by Trekking Agencies Association of Nepal (TAAN) that "The ministry of health has joined hands with ministry of tourism in Nepal to check and curb the impact of the virus and isolate such cases when reported. Separate health desks manned by doctors and health professionals have been set up at Tribhuvan International Airport as well as all border points along Nepal and China. As many as four hospitals are running intensive care units to treat any patients of coronavirus". 
Nepal has confirmed only one coronavirus case. A 32-year-old youth who had returned from China was infected with coronavirus.
But, the epidemic outbreak of coronavirus in China has started alarming the Nepali tourism sector while the country has just inaugurated the 'Visit Nepal Year 2020' campaign.
As a response to the outbreak, the Chinese Government has implemented travel restrictions across the country and moreover, the China Tourism Association has halted all outbound tourist groups since January 26, 2020.
Nepal will have to resist the adverse impact of the increasing threat of coronavirus which has claimed 362 human lives and infected more than 17,390 people in China alone, as of January 30, 2020.
But, Corona Virus is not deadly as SARS , The official record of Worldometeres says that there has been record of 505 people who are already cured from corona virus.
There has not been so many cases about Corona Virus recently in Nepal.Nepal can be said totally safe to travel as Nepal is also taking very precautious steps to avoid being affected zone.You can travel to many places of Nepal. So far Nepal has obtained only one cases of Corona Virus, who is being treated right now under very quarantine condition.
You may travel to Nepal with necessary precaution totally.
What is being done to stop it from spreading?
Scientists are working on a vaccine but have warned one is unlikely to be available for mass distribution before 2021.
Chinese authorities have effectively sealed off Wuhan, and have placed restrictions on travel to and from several other cities, affecting some 56 million people.The move was meant to "resolutely contain the momentum of the epidemic spreading" and protect lives, the central city's special command centre against the virus said, according to state broadcaster CCTV.
Scores of airlines have cancelled flights to China, while some countries have banned Chinese nationals from entering and have evacuated their citizens from Wuhan.
Some of Yogic Measures that may help for the cure and pervention
Empower your defense mechanism to resist any types of pathogens, even like this virus. For this:
Hygienic way of life and yogic life should be applied.
We should maintain the proper lifestyle with fresh and seasonal foods, regular exercise, good sleep, good rest, intake of fresh oxygen, nature exploration, and intake of enough warm drinking water.
We should practice Yogic Cleansing acts, Yogasana, the physical performance which activates the body organs and detoxify the body toxins; Pranayama, the breath acts which boost the immune power quickly.
Build strong will power, Be positive and Make you strong
Do fasting that makes purity and enhance your immune.
Use of laughing therapy
How to treat coronavirus?