What's the Difference Between 200, 300 and 500-Hour Yoga Teacher Training?
29 Dec 2019 HYN Himalayan Yoga Academy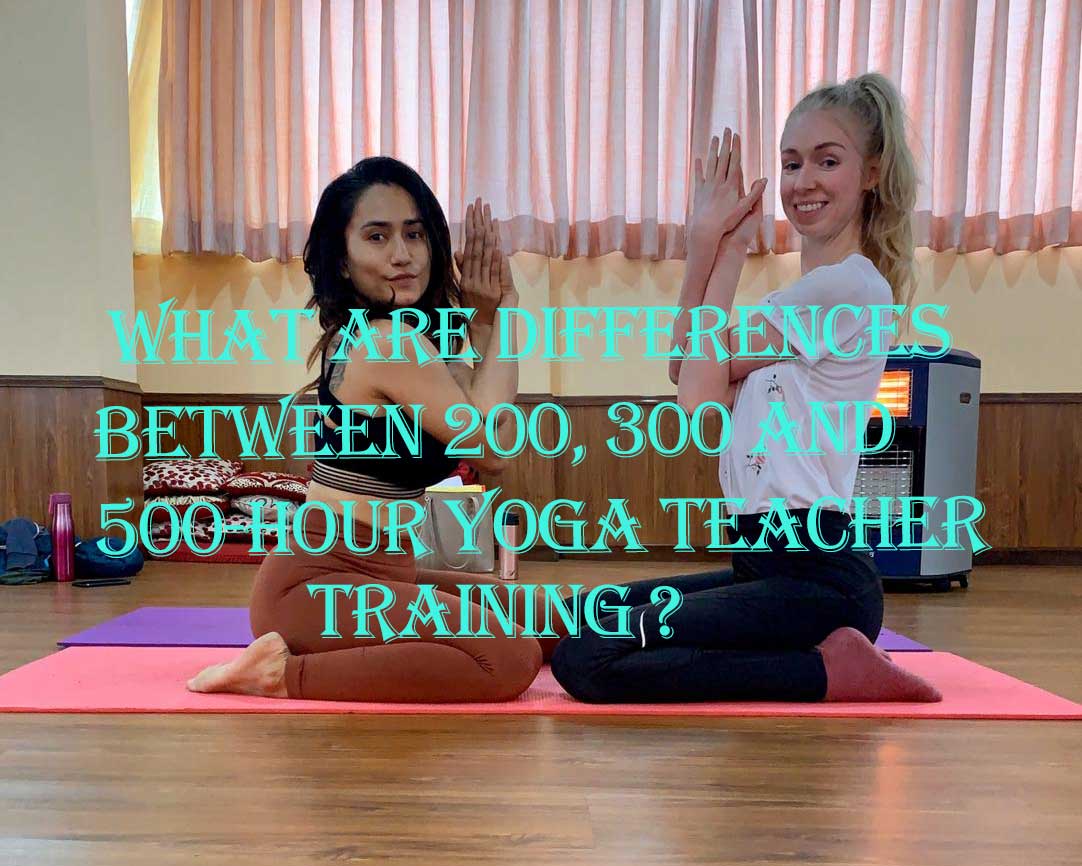 Nowdays, there are many kinds of yoga teacher trainings available in the world. There is some confusion regarding the difference between 200 hour, 300 hour and 500 hour teacher training courses. So here we have given the explanation regarding the Difference Between 200, 300 and 500-Hour Yoga Teacher Training.
200-Hour Yoga Teacher Training
A 200-hour yoga teaching certificate means that your yoga teacher has completed all of the necessary elements as listed by the International Yoga Alliance to become a certified teacher. This means there has been some study into yoga philosophy, anatomy, postures, and history. The Yoga Alliance outlines a certain designation of hours of study that must be placed in each of these subjects in order to achieve the certificate of Yoga Teacher.
To me, a 200-hour training is a ripple on the surface of what is vast ocean of information on the practice of yoga. 200 hours is like an introduction, a chance to test the waters and get our tosies wet before deciding to jump in or not.
If any yoga teacher out there feels that after a 200-hour training they know all there is to know about practicing and teaching this ancient tradition, find another teacher.
300-Hour Yoga Teacher Training
This is the second level training course for those who have already finished the first level 200 hour training. So only after finishing the first level training you can also follow a 300 hour yoga teacher training course, it is not a substitute for the first level training. A 300 hour course is more intense and is spread over 300 hours of training. It is also called a Advance yoga teacher training. It has different curriculum and different goal. If you directly join a 300 hour training you will not have a good foundation of the basic principles of teaching.
In a 300 hour training you will deepen your understanding of primary asanas as well as learn to teach advance asanas. You will also learn yoga philosophy and in depth yoga anatomy and physiology. You will learn and practice pranayama and cleansing kriyas. Most 300 hour training's also cover meditation teaching in their curriculum. If you want to take yoga as career then the advance teacher training is must for you. After completion of 300 hour training you can register as RYT 300, and if you have also finished 200 hour training you can register as RYT 500.
500-Hour Yoga Teacher Training
This training is a combination of 200 and 300 hour training. So basically it is a training which consists of first and second level training. It might be done in one go or in two separate modules.
Benefits of 500 hour training is that both training's can be finished in a shorter period. But some people need some practice and time to absorb the teachings of 200 hour level before they can grasp the teachings of 300 hour course.
If you have time, dedication and ability to absorb a lot of information in short period this might be something for you.