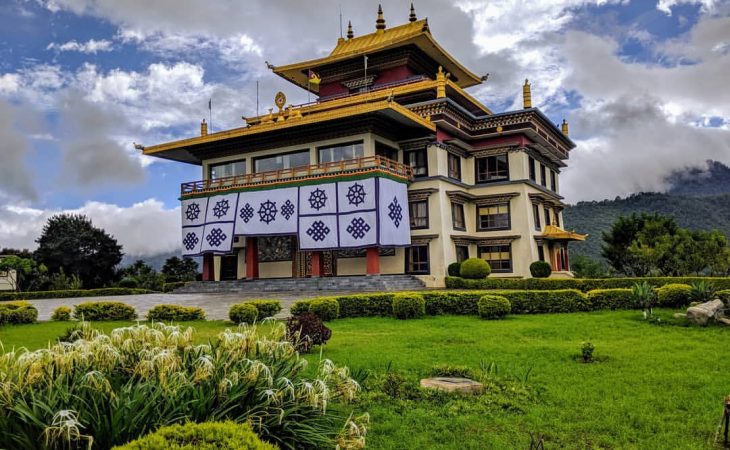 Why 8 Days Spiritual Yoga & Meditation Monastery Retreat in Nepal
One Day Full Silence Practice
One Day Silence Hike
Amazing Yoga Sessions
Monastery Insights
Kathmandu Sighseeing
Himalayan Yoga Academy presents this 8 Days Spiritual Yoga & Meditation Monastery Retreat in Nepal, this retreat will enlighten the travelers with the insights of Monastery with the amazing yoga and meditation retreat experience in Monastery Premises. During this Amazing Yoga & Meditation Retreat, you will be experiencing the daily life of a Buddhist monk living in monastery performing their daily schedule of prayers and devotion. We like our students to explore the new insights of life or new module of a peaceful and happy life. This yoga retreat will not only provide you a amazing retreat experience but also will provide you wonderful experience of tour and travel in most amazing locations of Nepal.
Nepal being country having majority of Hinduism and Buddhism is home to thousands of monasteries and temples. A monastery is a building for persons (monks) under religious vows. Normally, monastery consists of workplaces of monks, a place for prayers, a dormitory, refectory, library, infirmary, and balneary. In Kathmandu City, there are many monasteries found around the various corners of this beautiful Kathmandu city. Such monasteries reflect on the historical events of Buddhism and spiritual practices. Monks and nuns practice monastic life in the monastery, governed by community rules. Also in recent times, various monasteries in Kathmandu have been progressed into a center of learning Buddhism.
This yoga retreat in Monastery will bring peace, happiness, joy , calmness and many more benefits to your insights of life.You will explain many aspects of body. mind and soul & will also learn more amazing way of handling different life situations through perfect mind managment.
Monastery Location:
Nepal is home to thousands of monasteries. Beautiful Monasteries can be found all over Nepal in beautiful locations. Pharping is a small town which is around 23km southwest of Kathmandu Valley. Tibetans know Pharping as Yanglesho and Nepali they call it Pharping.
Pharping is the place where Guru Padmasambhava (Guru Rinpoche) had attended enlightenment. So, it is one of the most sacred sites related to him. For Tibetan Buddhists, the hills of Pharping is believed to be as sacred as Bodhigaya in India. Within the area of Pharping, there are two sacred caves, Asura cave and Yanglesho cave on the mountainside, several Tibetan Buddhist Monasteries and retreat centers in and around this small town.
 General Itinerary:
Day 1: Arrival & Transfer to Himalayan Yoga Academy
Day 2: Whole day in Himalayan Yoga Academy with Kathmandu Sightseeing
Day 3: Transfer to Monastery
Day 4 – 6: - Retreat in Monastery
Day 7: Return to KTM (Himalayan Yoga Academy)
Day 8: Departure
Therapy Schedule
7th Day : Massage / Sirodhara / Steam
Package Cost
---
Private Accommodation - USD 1000 per person
Sharing Accommodation - USD 800 per person
---
Note: If you are in Group, ask for special rates
What's included?
Accommodation in Himalayan Yoga Academy & Meditation
All Fooding (BLD) through-out the retreat.
Use of Yoga mats
Sightseeing in Kathmandu
Hot water and Wi-Fi
Hike to Cave
Pick up From Airport.
Transportation (Kathmandu – Monastery & Vice Versa)
Monastery Fees
Yoga, Meditation & other sessions fees
One Relaxation Therapies (Steam or Massage or Sirodhara)
What's not included?
Flights Tickets
Airport Departure
Travel Insurance
Additional Therapies