Why Nepal as a Perfect Yoga Destination ?
30 Oct 2020 HYN Himalayan Yoga Academy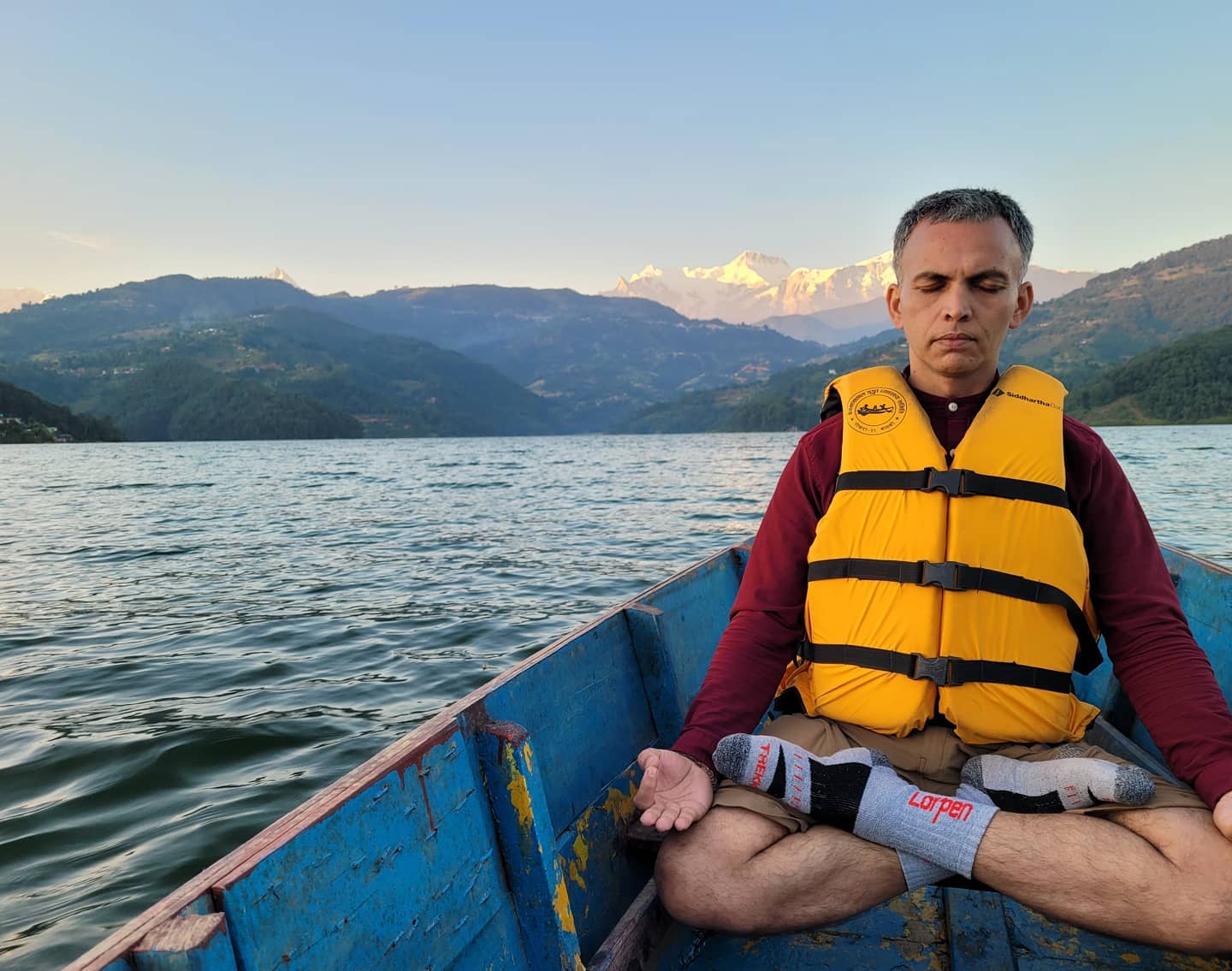 Nepal, the land of Himalayas is the original birthplace of yoga,and also many Eastern philosophers and deep wisdom. Since long time, thousands of yogis and Rishis (sages) have meditated and practiced yoga in this beautiful country for their attainment of samadhi. Nepal is considered a yoga destination because Nepal compromises of mountains filled with lush green forest and many more natural gifts that makes it a country with positive and joyful aura.Nepal known as yoga destination as many western people come Nepal to get their yogic training from Nepal.
Nepal is that the land of an exquisite combination of Hindu and Buddhist philosophies, yoga and meditation and offers a mix of those practices. Nepal may be a mountainous country filled with lakes, forests, jungles, caves, rivers, waterfalls and other natural wonders that are suitable for yoga and meditation. A culture and history of yogic meditation has been established here by thousands of Yoga Rishis that reflected nature with their asanas, since time out of mind .
Nepal is one among the few countries within the world, which supply 1, 2 & 3 month visas upon arrival! Thus offering a non stress long stay opportunity to actually deepen your practice and learning.
Reasons that makes Nepal a perfect yoga destination :
Vyas Rishi was born and meditated within the caves of the Himalayas who further developed Eastern philosophy by writing The Puranas, and achieved the very best level of wisdom.
The yogic disciplines of Hatha, Mantra, Tantra, Shiva and more are said to be the outcomes of conversations held within the lap of the Himalauas; between Lord Shiva (the true 'Transformer') and Parvati, the Hindu Goddess of fertility, love and devotion.
Lumbini, Nepal is that the birthplace of Lord Buddha,who preached of world peace through his meditation and dissemination of wisdom.
Nepal was the middle of meditation for Pāṇini, the best Grammatical scholar of the Sanskrit language (Dev Vasha), which is that the oldest known language on Earth.
King Janak, who achieved salvation before death and was referred to as the King of Sages, practiced meditation and spiritual politics in Nepal.
Guru Gorakhnath, an excellent Vaishawik practitioner/preacher and therefore the modern exponent of Hatha, Tantra, Mantra traditions; was born and lived in Nepal. His followers are called yogis.
Nepal is the country with thousands temples, which represents the country with most spiritual auras, this particular reason makes it place for a perfect location for meditation practices.