Why Choose Himalayan Yoga Academy for 200 hours Yoga Training Course in Nepal?
16 Mar 2020 HYN Himalayan Yoga Academy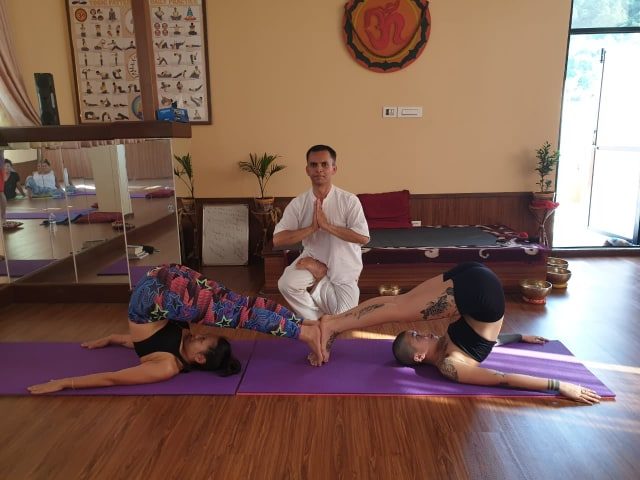 Why Choose Himalayan Yoga Academy for 200 hours Yoga Training Course in Nepal?
Our Himalayan Yoga Academy majorly offers two major yoga courses ( 200 hour Yoga Teacher Training and 300 Hr Yoga Teacher Training ). It is well known for its traditional style Hatha Yoga for Yoga Teacher Training in Nepal. Himalayan Yoga Academy is a Registered Yoga School certified as RYS 200, 300 & 500 affiliated to Yoga Alliance USA along with well experienced professional team teachers who are very keen to expand their knowledge into this world.
In Himalayan Yoga Academy, teaching yoga is a "celebration of life each moment and NOT just body exercise…..!" that's what we learn in this Amazing – 26 Days and 25 Nights, 200 hours Yoga Teacher Training Course in Nepal with us . Choosing a good trainer is the first questions arise in our mind. Our experience teachers will dedicate in a professional way with full attention individually. Our vision is: "We will try our best to provide what is best for you!" It is designed for those who are interested in Yoga as a career, self knowledge, mind full awakening and self understanding. In simple words – its for those who start loving themselves.
This Yoga Teacher Training Course will bring egoless, spirituality, unity, togetherness, holistic, inner happiness, fun, enjoyment, laughter ever after and understanding the unconditional love by the end of the session.
Himalayan Yoga Academy also provides various services of yoga retreat In Nepal, yoga therapies, singing bowl training in Nepal. We also highly focus on our yoga teacher skills on making students knowledge to another level.
Our goals are to:
Offer inspiring, education, and authentic yoga teachings to you no matter what your level of practice is at.
Encourage you to deepen your love for yoga, and offer you the skills to get confident at teaching yoga safely with your own students.
Build a positive learning environment in which you and all other like-minded yogis will thrive in, and create long-lasting friendships.
Nevertheless…no worries that we still gives you full relaxation, love and care, enjoyment, laughter, music concerts, dancing and some excursions such as Forest, City, Monastery along with inspirational Yoga Classes 200 Hours Yoga Teacher Training in Nepal.