WHAT TO PACK FOR A 26-DAYS YOGA TEACHER TRAINING – THE ULTIMATE CHECKLIST
14 Jun 2019 HYN Himalayan Yoga Academy
A few days before the end of our training, a few of us ladies sat around the pool and brainstormed everything we wished we had brought with us on our yoga teacher training program. What follows is a comprehensive packing list catered to women participating in a 30-day yoga teacher training immersion in a tropical location. However, this list can be applied to all genders and all yoga programs most places in the world!Lets Learn about WHAT TO PACK FOR A 26-DAYS YOGA TEACHER TRAINING
Don't be like me. Be prepared for your yoga teacher training program with our ultimate packing checklist—and then stop by the comments to share your yoga packing list suggestions, too!
WHAT TO PACK FOR A 30-DAY YOGA TEACHER TRAINING IN HYA
MORE YOGA CLOTHES THAN YOU THINK YOU NEED
You will think that you'll need more yoga clothes than you think with long days of practicing yoga coupled with lots of humidity. However, Himalayan Yoga Academy provides complimentary laundry service once a week, so I found that seven days of yoga clothes was the perfect amount. As a rough rule of thumb, bring at least:
1 pair of yoga shorts
4-5 pairs of yoga pants
7 tank tops, a few with built-in bras
4-5 sports bras
LOOSE FITTING AND COMFORTABLE CLOTHES
You'll be practicing a lot of yoga. You will have Sunday off as free day where you can hang around. After a long day of yoga, the only thing I wanted to do was get out of spandex. But alas, I didn't bring enough loose fitting, comfortable clothes to change into. Next time around I would pack:
2 pairs of shorts
1-2 pairs of long, lightweight pants
2-3 causal dresses and/or skirts
3-4 casual tees or tops
LIGHT SWEATER OR CARDIGAN
Even if you are traveling to the jungle, you might find that the early mornings and evenings can be surprisingly chilly. I often wore a sweater to morning meditation.
SARONG
I bring at least one sarong with me everywhere I go. They can double as scarves, blankets, pool cover-ups, laundry totes and so much more.
1-2 SWIMSUITS
You won't have heaps of time for tanning by the pool, but you will want a swimsuit for those sunny afternoons.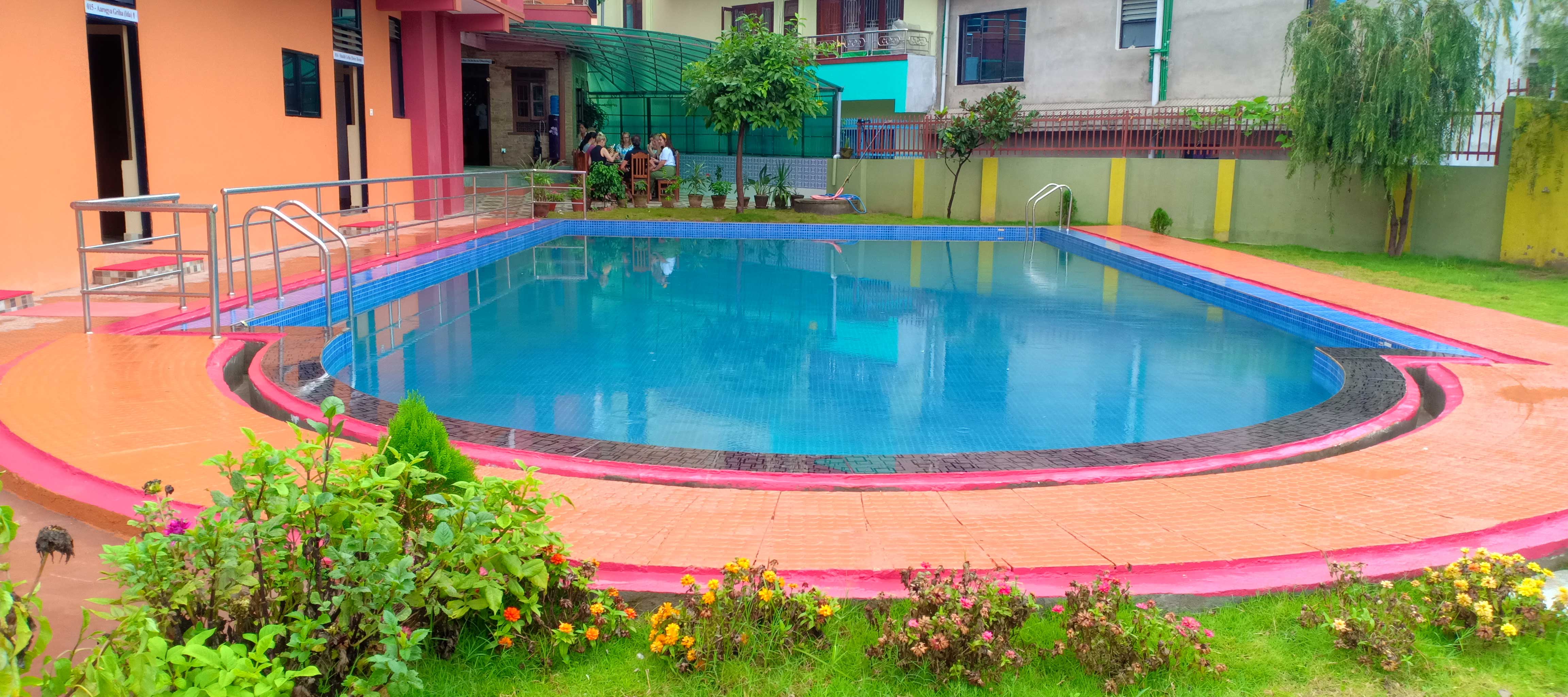 SANDALS AND WALKING SHOES
Don't forget about your favorite pair of flip-flops. You might also consider bringing some comfortable running or walking shoes depending on the location. (Running is common at Blue Osa, but to be honest, I've yet to put on anything other than sandals.) Some students also like to bring water shoes.
NOTEBOOKS / JOURNALS
Further Talking about WHAT TO PACK FOR A 26-DAYS YOGA TEACHER TRAINING : Participating in a yoga teacher training program is a life-changing experience; you will definitely want a place to journal and reflect on the challenges and rewards of the month! You'll also need a place to take notes during classes and lectures. Many students expressed that they should have brought one notebook specifically for taking notes and one journal that served purely as a dairy.
YOGA MAT: WHAT TO PACK FOR A 26-DAYS YOGA TEACHER TRAINING
Most yoga retreat centers will have yoga mats available (including Blue Osa) but if you are partial to your personal mat, it's better to bring it along. After all, you're going to be spending a lot of time on this bad boy, and you don't always know what quality will be provided to you. Also, consider bringing a yoga towel depending on the type of yoga program you are participating in.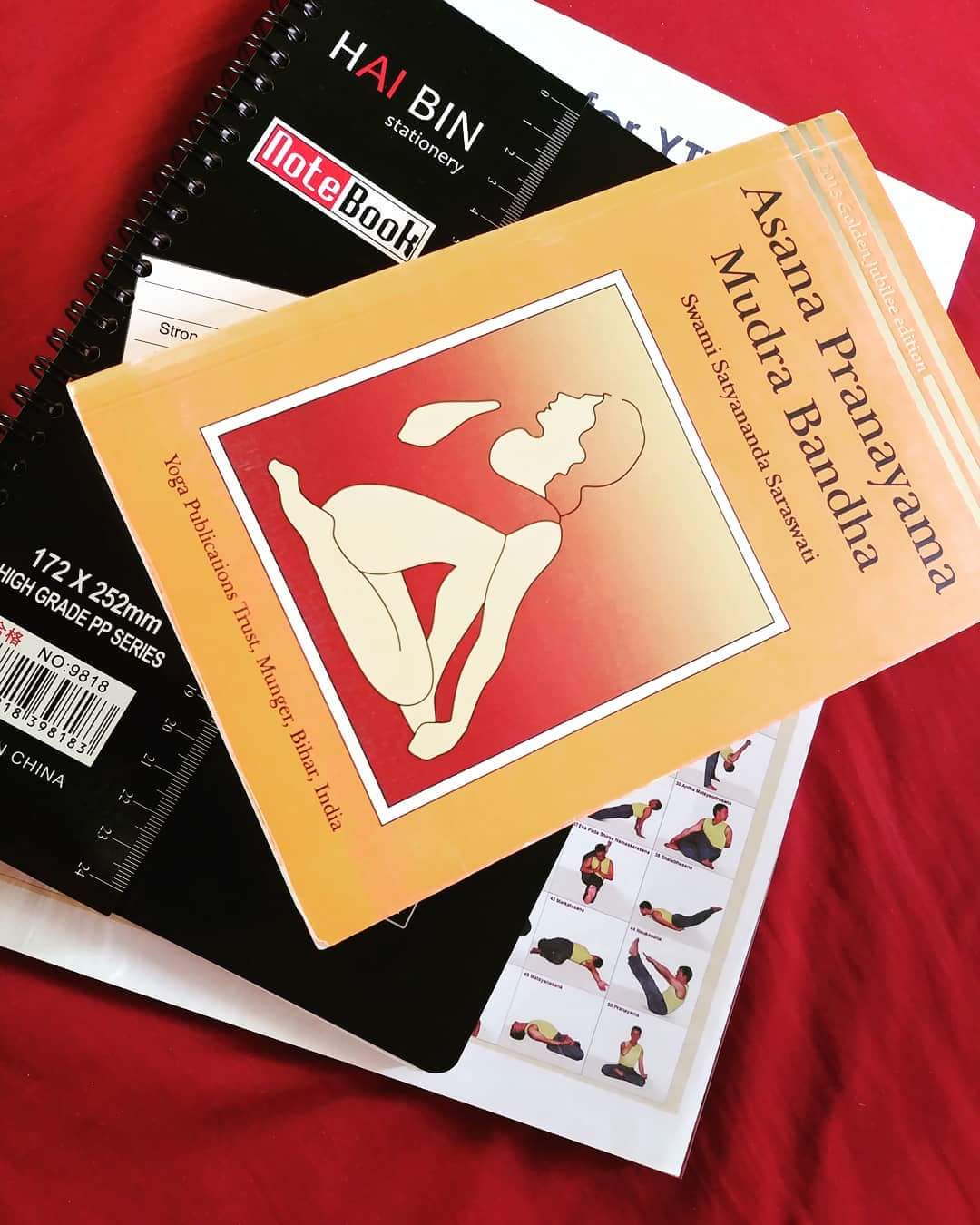 YOGA BOOKS
We will provide you with the books but if you wanna bring books with diverse knowledge feel free to join in this yogic library.
CANVAS TOTE OR SMALL BACKPACK
You'll likely be lugging around books, notebooks, water, pens and more to and from the yoga studio. At Blue Osa, you also have the opportunity to participate in excursions on your free days. A small bag for personal belongings will definitely come in handy.
EARPLUGS
If you're sharing a room, then consider bringing earplugs and perhaps even a sleeping mask. There is typically nothing your instructor can do about a snoring roommate, which is the last thing you want keeping you awake when you have 5:00am meditation!
WATER BOTTLE
This is one of those common-sense items that is so often forgotten. Luckily I was able to buy a bottle at Blue Osa to stay hydrated during the long yoga sessions.
BUG SPRAY AND SUNSCREEN
The essentials for any tropical getaway! I always recommend finding an all-natural product or learning how to make your own.
CAMERA
To document all of the wonderful memories you are about to create! If you are new to photography.
FLASHLIGHT
It gets dark around 6:00 pm; after this time, you will always want to have a flashlight to avoid any creepy-crawly jungle encounters. There is one flashlight in the rooms at Himalayan Yoga Academy, but you won't always want to share with your roommates. This might be also one of WHAT TO PACK FOR A 26-DAYS YOGA TEACHER TRAINING
ELECTRONICS
Only bring what you absolutely need. A tablet is typically a nice choice as it is convenient for taking notes and keeping in touch without being too bulky. Keep in mind that the jungle is humid, and humidity and electronics typically don't pair super well. You probably won't have any problems in only 30 days, but consider leaving the newest version of your Mac at home.
PASSPORT
Unless you are from the country you are traveling to, of course!
UMBRELLA
Don't get caught in a rain storm! An umbrella can save you.
MAKE-UP AND TOILETRIES
You won't need much, especially in terms of make-up. Also remember that most products can be purchased in your destination. (There is a well-stocked supermarket and pharmacy twenty minutes from Blue Osa where you can find basic needs.)
Other than the above items, remember that less is more! A 30-Day Yoga Teacher Training in Costa Rica is an incredible journey that will change your life, so don't bring excess stuff that just bogs you down!
Finally This are the WHAT TO PACK FOR A 26-DAYS YOGA TEACHER TRAINING