Top 7 Best Destinations for 200-Hour Yoga Teacher Training in India
22 Feb 2023 HYN Himalayan Yoga Academy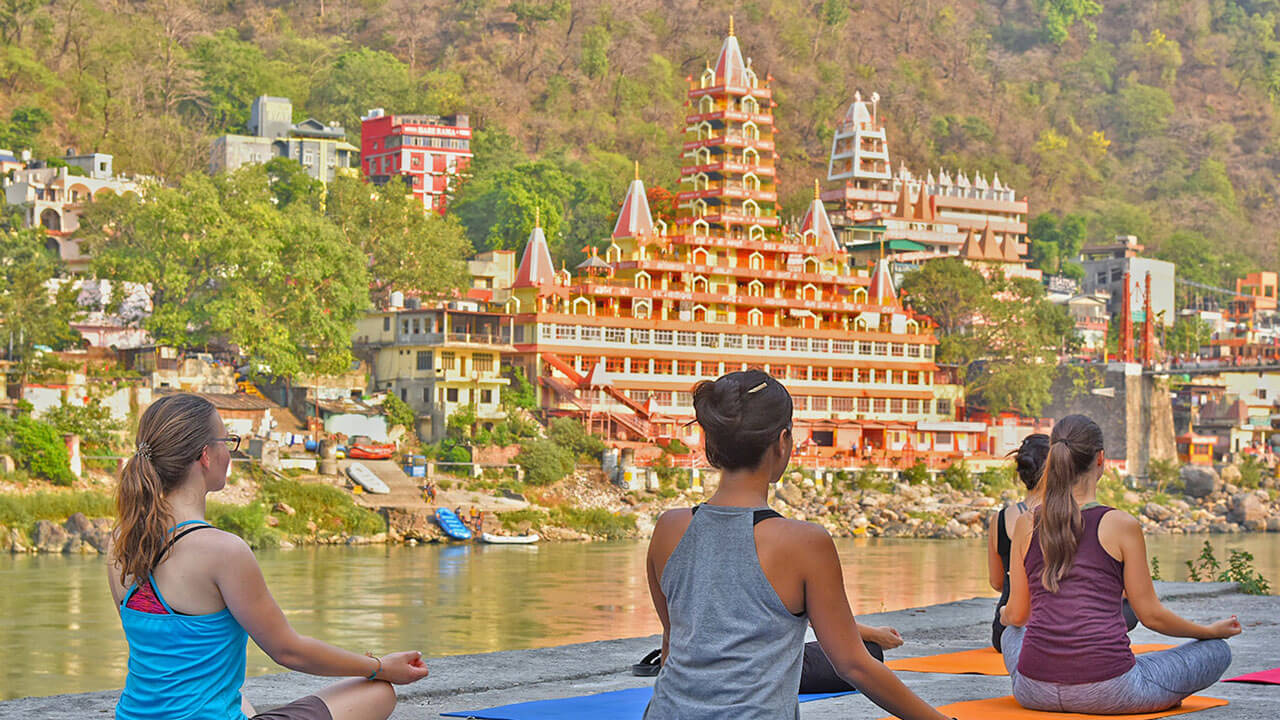 The world is filled with many beautiful nations where one can find different beautiful places around the world to learn and practice yoga. If you are wondering and planning to go to India but are confused due to its large area and vast places around the whole idea. Then be assured and now dive into this amazing blog which will highlight the top best locations in India. We have gathered this location based on facts and experiences that we have received from our students coming to Nepal for more spiritual growth. They have listed the top 7 best destinations for 200-Hour Yoga Teacher Training in India.
Here are the Top 7 Best Destinations for 200-Hour Yoga Teacher Training in India.
Rishikesh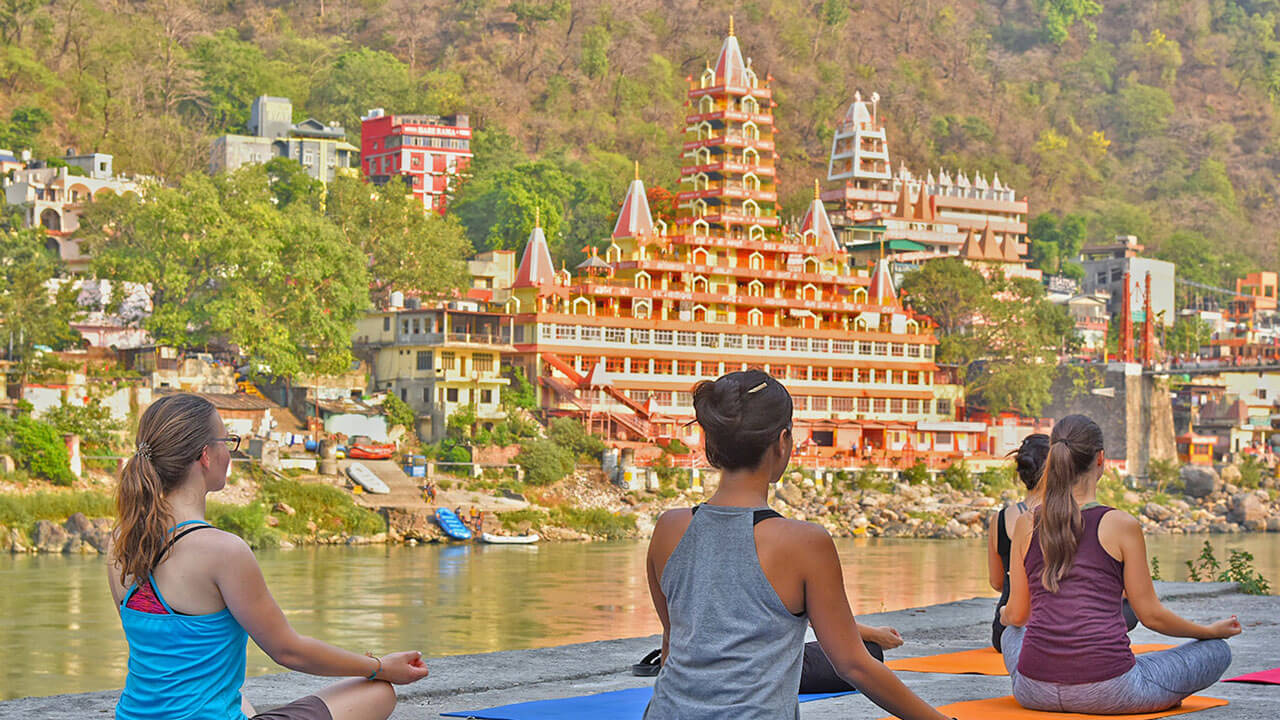 Rishikesh is often called the yoga and meditation capital of the world – and with good reason. Historically, the riverbanks and hills in the vicinity of the town were used by saints for yoga and meditation. Even today, there are internationally renowned yoga centers and ashrams here, and all you need to do to find yourself an ashram or yoga center in Rishikesh is to turn a corner! The most internationally acclaimed was the Chaurasi Kutia Ashram of Maharishi Mahesh Yogi, which once hosted famous celebrities such as Mia Farrow, Mike Lee, Mick Jagger, and of course, The Beatles. However, the ashram was left in disuse when the Maharishi shifted to Europe in the seventies, but efforts are on to renovate it to commemorate The Beatles' visit.
Kerala
Yoga is a popular practice in Kerala, with numerous centers that teach the discipline. This southern state of India has embraced yoga with the same fervor as it has accepted many other traditional customs, art forms, and lifestyles.
More importantly, in many places in Kerala, one can still experience yoga in the classical sense – where the emphasis is laid not just on physical well-being but on spiritual awakening also. Yoga is also often combined with Ayurveda, a traditional system of medicine. Together, they provide a unique experience of complete cleansing of physical illnesses as well as mental turmoil.
At the same time, most yoga centers are mindful of modern forms of yoga that are popular around the world. These forms lay emphasis on "asanas" or bodily postures that are known to strengthen the spine and render it flexible. Yoga centers in Kerala also teach these asanas to enthusiastic tourists.
Goa boasts an amalgamation of modern yoga and alternative ways of healing. Such as ayurveda, pranic healing, dance healing, and meditation. Goa can also provide you with all sorts of spiritually based activities, filling you up with new energy and a heightened sense of zen. Throw in some amazing organic food and paradise-like scenery, and Goa becomes the one place in India where the east truly meets the west. Goa has witnessed the emergence of numerous yoga teacher training centers and yoga retreats attracting people from different parts of the globe. The Portuguese-style houses and landscape gardens of palm trees make the experience even more beautiful. Here, you can have the best of both worlds.
Goa has plenty of Yoga schools and retreat centers which are also focused on Ayurvedic practices. When monsoon season is over, the institutes are opened again for yogi practitioners to enroll in.
Auroville
It is a place where the message of unity, peace, and harmony, even today, is sure to change your outlook on life. Auroville is also known for its unique architecture and sustainable methods, implemented to nurture nature. The 3000+ resident community is self-sustainable, self-sufficient, and believes in exploring, learning, and experimenting.
While the place is gaining popularity, the community living here doesn't want attention. They wish to continue living this unique, open-minded way of life, a free world they have created for themselves without interference from the outside world.
Dharamshala :
Dharamshala is the perfect place for someone who loves the outdoors, mountains, and yoga. Its picturesque landscapes are breathtaking and are an aspect most enjoyed by travelers and spiritual seekers. Situated in the foothills of the Himalayas, its beautiful surroundings provide the perfect setting for yoga in Dharamshala.
The famous yoga styles include but are not limited to Hatha, Ashtanga, Vinyasa, Iyengar, and Sivananda. Practicing yoga amid nature is an experience in itself and that is why we see celebrities also take time away to visit Dharamshala.
Varanasi :
Varanasi, sometimes known as Benares or Banaras and Kashi, is a historical and holy city on the banks of the River Ganges in Uttar Pradesh. Varanasi is a pilgrimage location and a center of Indian spiritualism, philosophy, Ayurveda, yoga, and mysticism. At this place, one can get rid of their negative energies, by purifying themselves with detoxification methods and cleansing operations under the specialized yoga gurus.
Varanasi has a variety of holy sites, including temples like Shakti Peethas, and Kashi Vishwanath temple, which is mostly dedicated to Lord Shiva. This place has housed many yoga schools for yoga enthusiasts to flourish in a divine setting over the years. Gain the traditional knowledge here and learn and master yoga by polishing your techniques and skills in an ambient environment.
Mysore:
Mysore is a part of South India It is the birthplace of Astanga Yoga where Guru Pattabhi Jois was taught. Mysore is home to 'Krishnamacharya' widely regarded as 'The Father of Modern Yoga' which makes it much more authentic and attractive for many Yoga practitioners. In fact, it is the birthplace of Yoga where great teachers like Guruji BKS Iyengar, Sri Pattabhi Jois and Madam Indira Devi, and Sri TK Deshikachar learned from the Great Krisnamacharya.
There are beautiful palaces and temples in the city including the Mysore Palace. Chamundi Hill is another hill that is famous for its reflecting views. So, you can enjoy the surroundings while finessing your art of Yoga at this knowledgeable city of Ashtanga Yoga. Learn the various authentic forms and asanas directly under the lineage of the creators, as they are not commercially driven, but rather passionate to keep alive the true art of yoga.
Final Words:
All these destinations are highly appreciated by the people of India and western countries for the amount of wisdom they shower with the use of Yoga to make the lives of people better. Since Yoga was born in the Himalayas. Yoga is considered as the knowledge given by the Adi yogi to Parbati and then given in the world by Maharshi Patanjali. Since Adi Yogi lives in the Himalayas. Nepal being the land of the Himalayas is the best place to learn the knowledge of yoga as learning the knowledge of yoga in the land of yoga is connecting yourself with the knowledge and trying to utilize it for the perfect transformation.
Learning the 200-Hour Yoga Teacher Training in Nepal or India, you will surely be connected to the spiritual depth of this yogic knowledge. Dive into the real practice of Yoga, to really gain the true transformation. Learning in Nepal or India, you will surely gain the true teachings that will enlighten you and provide you with a path for every obstacle in your life. Himalayan Yoga Academy has been offering one of the best experiences of Yoga to all yoga enthusiasts around the world. Our 200-Hour Yoga Teacher Training Course in Nepal is considered the best yoga teacher training in Nepal who are looking for perfect balance for their physical growth as well as spiritual growth.