Singing Bowl Training School in Nepal
25 Mar 2022 HYN Himalayan Yoga Academy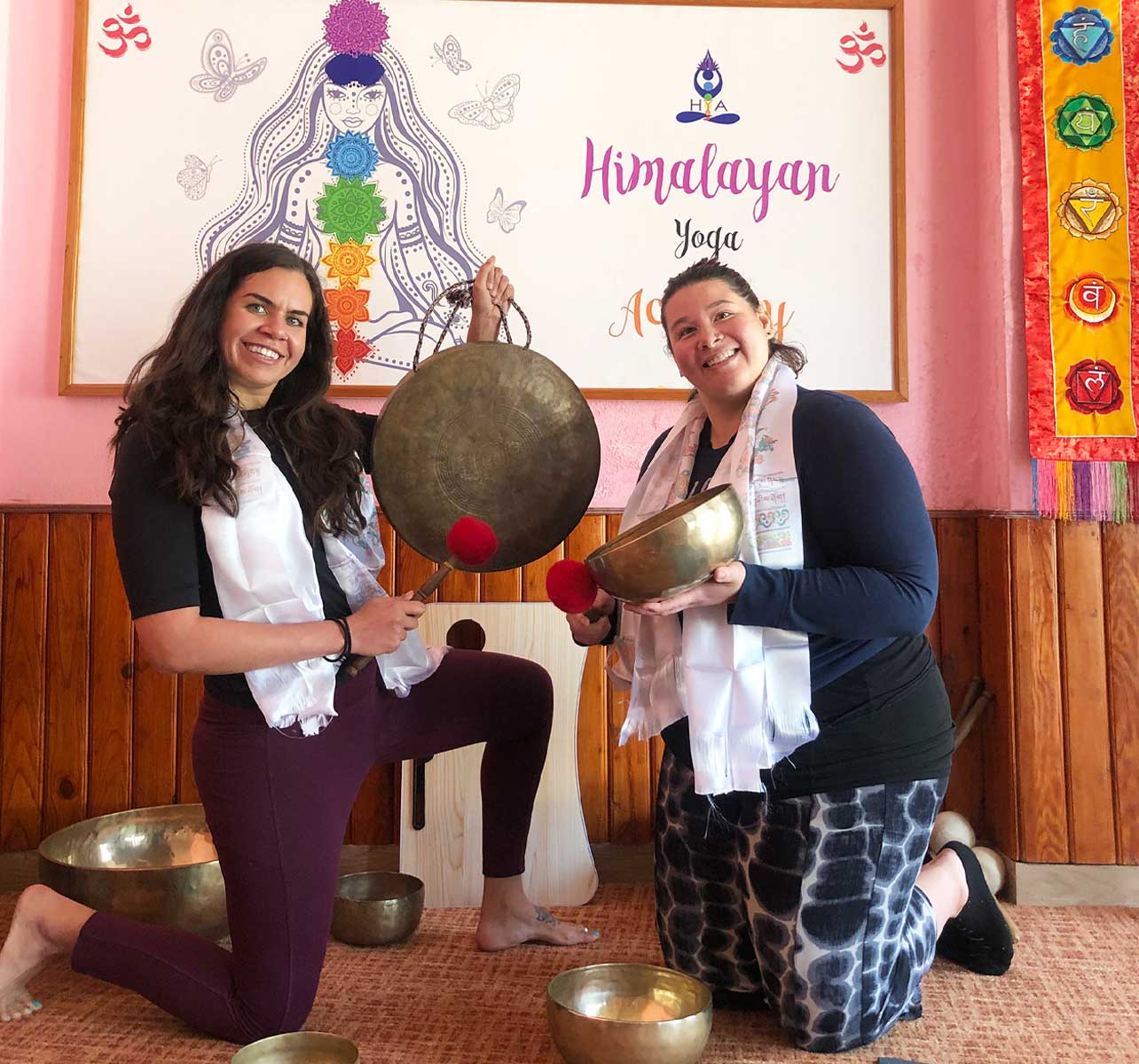 Singing Bowl Training School in Nepal
Himalayan Yoga Academy has been working and researching in the field of Yoga and Meditation since 2008. We have done several pieces of training such as Yoga Teacher Training in Nepal (200 Hour & 300 Hour) and also several pieces of training like ayurveda, reiki, and many more. We have our specialized guru who has learned the art of nada yoga (basically sound yoga) from many monasteries and many other old healing schools. They have made these professional and advanced singing bowl training courses. These courses are formulated by professional gurus and the students have greatly benefitted from this course. This course has many objectives that have been fulfilled during many training sessions. Our Trainees have been successfully able to understand the sound healing benefits and have helped many people cure and relax in many different situations.
Course Objective:
To understand the principles of Sound Healing and Meditation, achieve the experience of practicing Sound Healing Meditations, and learn to apply the knowledge to conduct Sound healing sessions and workshops.
Learn how to lead Himalayan Sound Bowls Therapy, Chakra Healing with Himalayan Singing Bowls, and Sound Therapy & Healing.
Participants will become competent and qualified enough to work as professional Sound Healers, able to work with a variety of conditions and needs.
They will be also able to help family and friends with their physical and emotional distress.
They will also learn the art of creating sacred space and hence cleansing the energy of the space with help of sound bowls and tingsha
They will also learn how to create a healing environment and to truly hold space for their clients & students.
Our sound healings will be combined with other modalities such as yoga, meditation, massage, reiki, crystals, and essential oils to bring even deeper benefits to the therapies and healing.
Therapies and Healings :
9 Singing Bowl-Purification & Relax
Balancing 4 Bowls Therapy
Middle-Path/Sushumna Activation Therapy
Sensual Vibration & Meditation
Spinal and Lower Limbs Massage and Relaxation
Pregnancy Therapy
Active Awareness Third-Eye & Crown Therapy [A]
Chakras Healing
Cleansing the Space
Group Healing