Seats for Yoga Teacher Training in April 2020
14 Feb 2020 HYN Himalayan Yoga Academy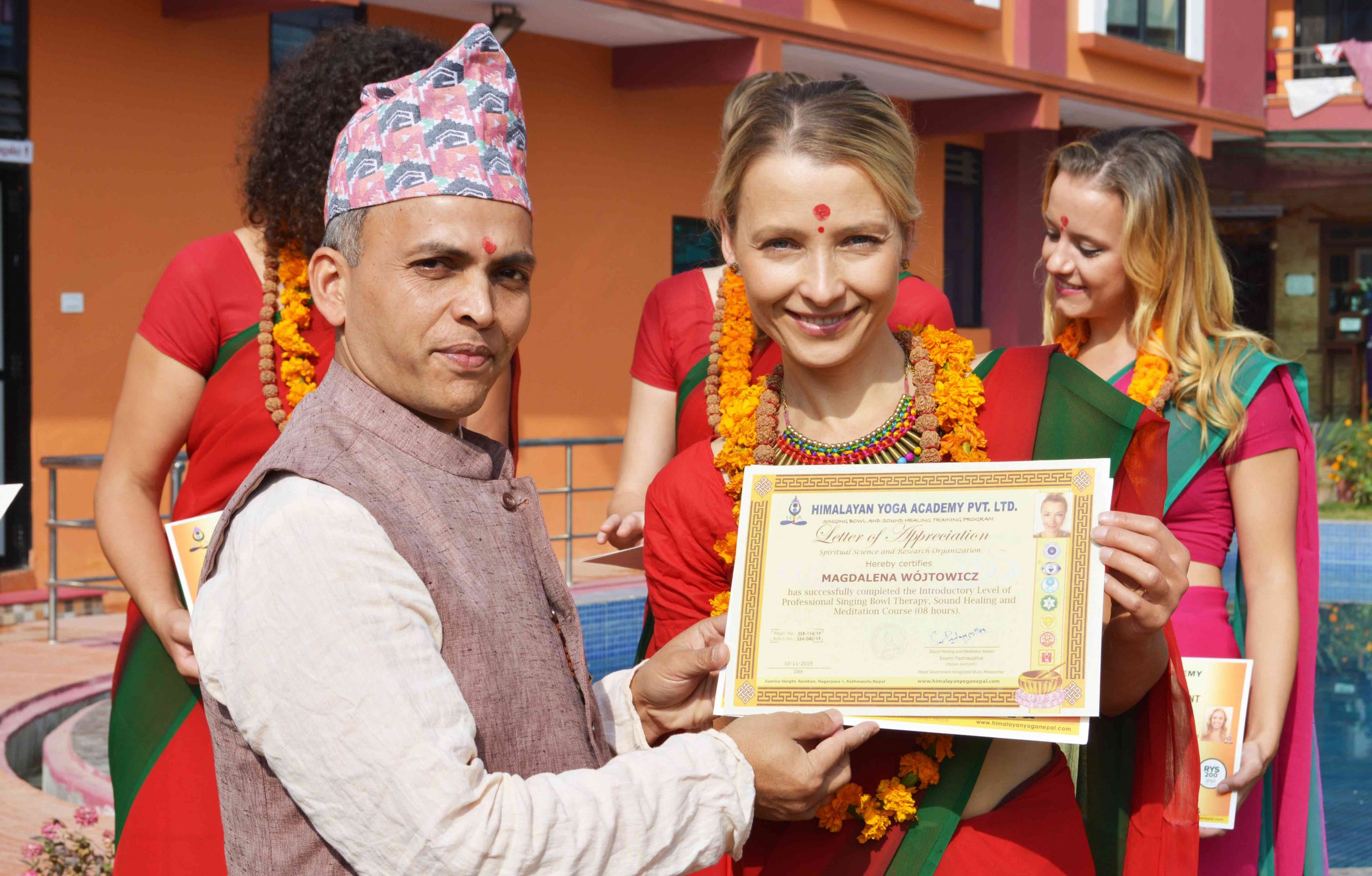 By Swami Yog Subodh
We have successfully graduated hundreds of teachers in our 19 years of offering 200hr Yoga Teacher Trainings. Yoga on High's Program prepares you to teach intelligently sequenced, safe, and well-rounded classes to a variety of students. We have seats for Yoga Teacher Training (YTT) in April 2020
We focus – Hatha, Mantra Yoga, Yin Yoga, Ashtanga Vinyasa Yoga and Ashtanga Yoga with elements of teaching beginners, special populations and therapeutics or Vinyasa, with elements of power styles, slow flow and fusion. Since 2001, Yoga on High has graduated some of the top yoga teachers in Ohio. Join our family and become part of this history! Introductory session are Karma Yoga, Bhakti Yoga, Jnana Yoga, Dhyana Yoga, and Kundalini Yoga.
Teach yourself and others to live your power on and off the mat. Find your voice in front of a room as you learn class sequences, fundamental teaching formulas, alignment and anatomy, demos and assists, history and philosophy of yoga, self study and more. Earn a 200 Hour Yoga Alliance Certification.
Seats Remaning For April Intake of YTTC
Our 200-hour yoga teacher training curriculum includes:
Advanced study of asana (proper alignment, benefits and potential risks)
Principles of anatomy and physiological speed
Science and art of sequencing
Hands-on adjustments
Need of Industrial and technological human lifestyle and formating the yoga project
How to observe bodies, need accessment,
Informed use of props to improve or modify a posture
Cultivating your voice
How to teach on the basis of chance and challenge
Confidence-building through practice teaching
Yoga history and philosophy
Himalayan Yoga Academy is a Registered Yoga School (RYS) with Yoga Alliance, which designates this yoga teacher training in nepal program as one which follows Yoga Alliance's standards. Students who complete an approved training with this school may be eligible to register with Yoga Alliance as Registered Yoga Teachers (RYTs).
In a 200-hour course, you will not only practice but also learn in-depth about yoga poses–how to execute the poses correctly according to your own physical abilities. You will practice yoga for at least two hours daily, so you come to really understand the mechanics of the poses and what they entail. Your physical health and strength will improve as well.
Note: Singing Bowl sound healing and Meditation, Ayurvedic Massage -1, Sauna Steam, Hiking Yoga are complement.