Why do Yoga Teacher Training in Autumn and Spring, specially?
31 Oct 2019 HYN Himalayan Yoga Academy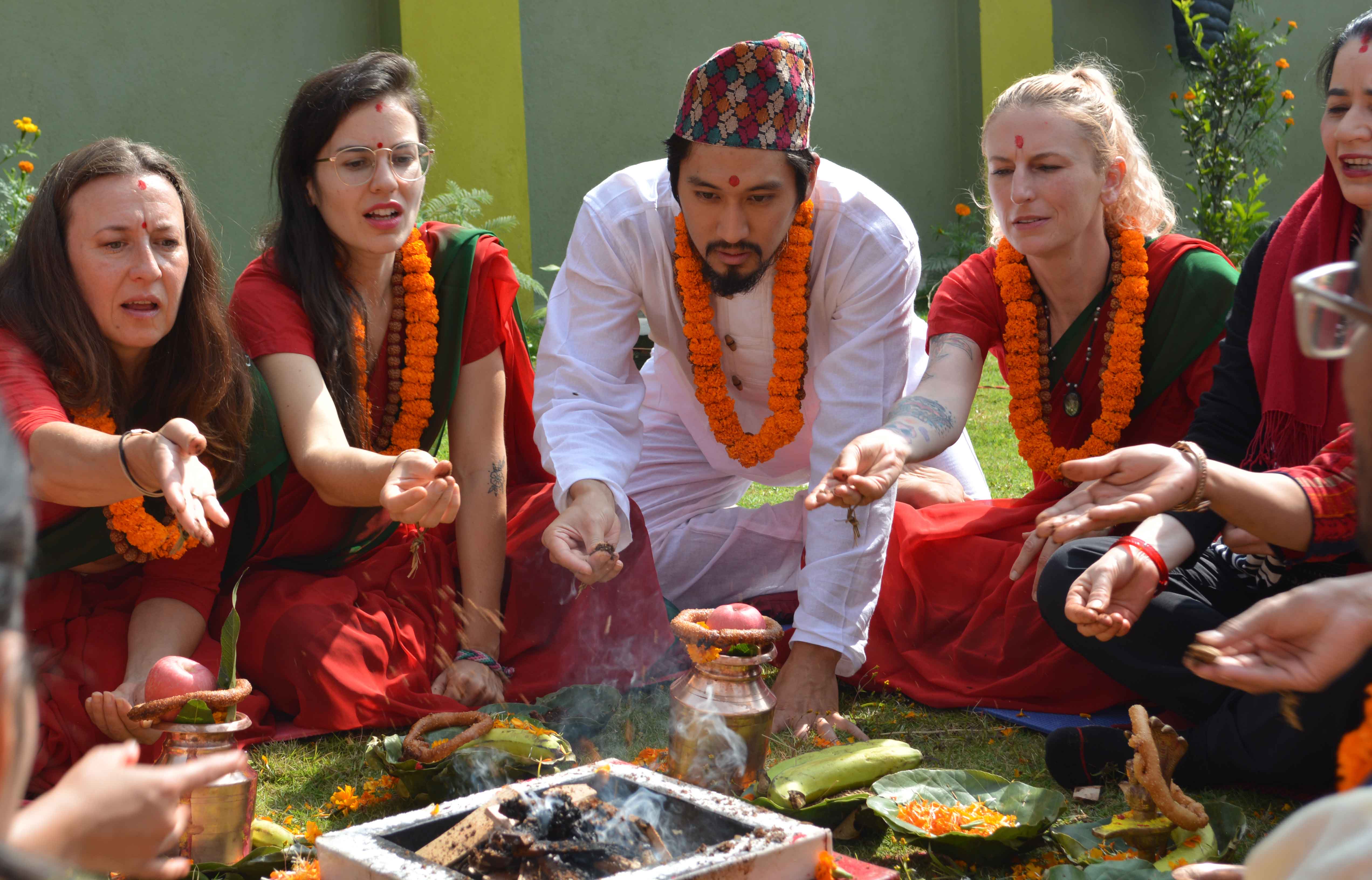 Overview: Yoga Teacher Training in Autumn and Spring
If are willing to do your yoga teacher training in Nepal,you are very smart to choose Nepal, but you will be more smart, if you choose the right month like October/ April. Autumn & Spring are the most popular month for visitors traveling to Nepal. Trekking conditions are glorious, the sky blue skies offer breathtaking mountain views, and cultural festivals offer many opportunities to celebrate. Rates and crowds are at their peak, but for good reason—read on to discover why you should get in on the action in Nepal in October. Why to do Yoga Teacher Training in in Autumn and Spring in Nepal.The reasons are given below.
1. Weather
Nepal is geographically divered nation So, the climatic vartiations is widely found if you move around Nepal.But In october , the climate greatly supports your studies. Temperatures in Kathmandu and Pokhara sit comfortably in the high 70s and low 80s Fahrenheit, while the Terai remains several degrees hotter. Weather in the mountains is cool and clear. It might rain a little in early October, but generally not very much, and usually earlier in the month.
2. Festivals Events
if you are culture lover, then you will greatly love this month as you will enjoy beautiful Nepali Festivals. Traditional Nepali festivals (whether Hindu or Buddhist) usually follow a lunar calendar. This means that some festivals that fall in October one year may be in September or November the next. Some festivals that usually occur in October are:
Dashain is the most important festival for Nepali Hindus, and usually falls in October (although it does occasionally start at the end of September). It runs for 15 days and is a major holiday across Nepal.
Tihar, the festival of lights also called Deepawali in the Terai, is the second most important celebration for Nepali Hindus. It follows Dashain by a few weeks, sometimes falling in October.
3. The Environment:
October is the best month in the mountains of Nepal, as the weather is ideal, visibility is good, and trails are in peak condition. if you want greatly enjoy the nature and surrounding, then october is top choice for you as there will be greenery with perfect moment of flowering different plants around the whole nation.