UTTARAAYANA AND MAKAR SANKRANTI
13 Jan 2021 HYN Himalayan Yoga Academy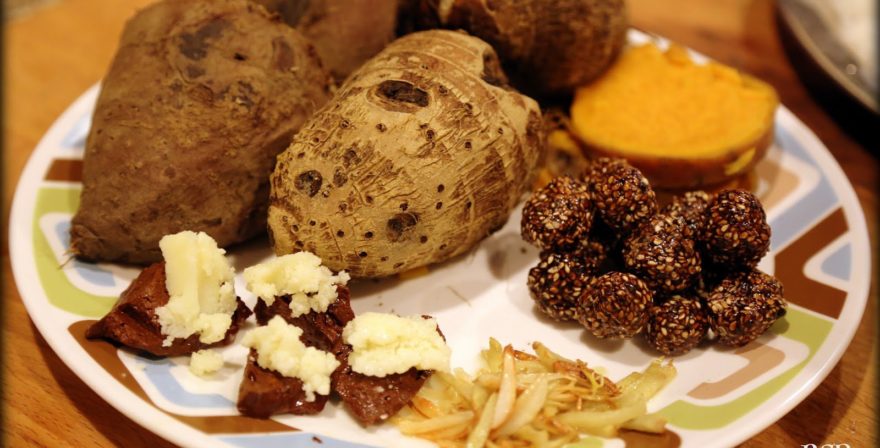 Introduction
The term Uttaraayaṇa (commonly Uttarayan) is derived from two different Sanskrit words "uttara" (North) and "ayana" (movement) thus indicating a semantic of the northward movement of the Earth on the celestial sphere. This movement begins to occur a day after the winter solstice in December which occurs around 22 December and continues for a six-month period through to the summer solstice around June 21 (dates vary). This difference is because the solstices are continually processing at a rate of 50 arc seconds / year due to the precession of the equinoxes, i.e. this difference is the difference between the sidereal and tropical zodiacs. The Surya Siddhanta bridges this difference by juxtaposing the four solstitial and equinoctial points with four of the twelve boundaries of the rashis.
Difference between Uttaraayana and Makar Sankranti
Here is a common misconception that Makar Sankranti marks the beginning of Uttaraayana. This is because at one point in time Sayana and Nirayana zodiac were the same. Every year Sidereal and Tropical equinoxes slide by 50 seconds due to Axial precession, giving birth to Ayanamsha and causing Makar Sankranti to slide further. When equinox slides it will increase ayanamsha and Makar Sankranti will also slide. This misconception continues as there is not much difference between actual Uttaraayana date which occurs a day after winter solstice (of Dec 21) when the sun makes the northward journey, and January 14. However, the difference will be significant as equinoxes slide further. In 272 BC, Makar Sankranti was on Dec 21. In 1000 AD, Makar Sankranti was on Dec 31 and now it falls on January 14. After 9000 years, Makar Sankranti will be in June. As a result, Makar Sankranti will come in June after 9000 years. Then Makar Sankranti would mark the beginning of Dakshinayana.
Celebration
Makar Sankranti 2021: Know Why Makar Sankranti Festival Is Celebrated.
Makar Sankranti: The auspicious period of Uttarayan starts on Makar Sankranti. The Sun god is worshipped on Makar Sankranti. Devotees on Sankranti also worship Lord Vishnu and Goddess Lakshmi.
Makar Sankranti is the first big festival of the year celebrated across India. Makar Sankranti is a perfect example of unity in diversity. Every state in India has different ways of celebrating Makar Sankranti but the theme – harvest season – is the uniting factor. Makar Sankranti is essentially a celebration of a bumper harvest. According to the Hindu calendar, there are 12 Sankranti days in a year. Each Sankranti marks the beginning of a month and is observed in India and Nepal. Sankranti also represents the movement of the Sun from one constellation to another. From Makar Sankranti, the Sun starts moving towards the northern hemisphere, marking the end of the winter season and days start getting longer. Hence, Makar Sankranti is also known as Uttarayan, the beginning of an auspicious period.
In Nepal, OX (Bull) fight is organized as part of Makar Sankranti festivities, especially in Nuwakot, Dhading Districts and around.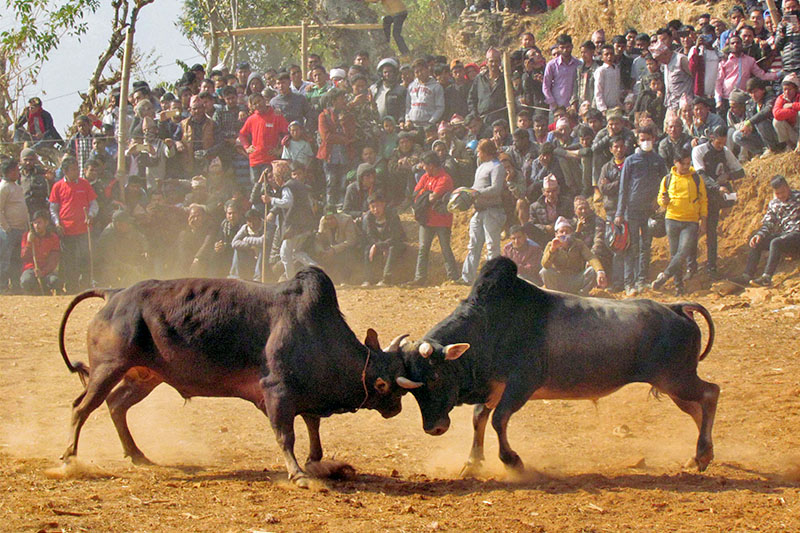 2021 Makar Sankranti: Know why Uttarayan is significant
Uttarayan is traditionally known to be a period of divinity and new beginning. Uttarayaṇ is derived from two Sanskrit words 'uttara' or north and 'ayana' or movement, indicating a northward movement of the Sun. In Mahabharata, Bheeshma Pitamaha chose the day of Uttarayan to die. Bheeshma had a special boon of Ichha Mrityu or death according to his will and he waited on his death bed of arrows until Uttarayan. In Nepal, on the day of Makar-sankranti, National Yoga Day is also celebrated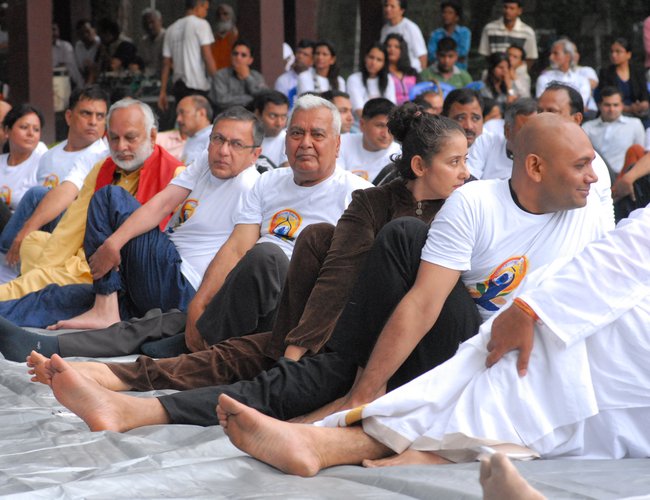 2021 Makar Sankranti Date, Day and Time
Makar Sankranti is on Thursday, January 14 – Magh Krishna Paksha Dwitiya tithi
Makar Sankranti Punya Kala or auspicious time starts at 8:30 AM and ends at 5:46 PM
Makar Sankranti Maha Punya Kala starts at 8:30 AM and ends at 10:15 AM
While festivities may not be at par as previous years on account of the corona virus pandemic, usually on this day devotees take a dip in holy rivers. For believers, taking a dip washes away their sins, it is also considered a time of peace and prosperity and many spiritual practices are conducted on this day. Sesame and jaggery ladoos, chaakoo, yam, sweet potatos are distributed on this day. The sweet signifies that people must stay together in peace and harmony despite their differences. It is also believed that those who die on Makar Sankranti are not According to Hindu belief, if one dies on Makar-Sankranti they are not reborn, but go straight to paradise.
Conclusion
Makar Sankranti is dedicated to the sun god Surya and marks the first day of the sun's transit into Makara (Capricorn) raashi (zodiac), it also marks the sun's northward journey and is called Uttarayan for this reason. . I pray that it marks the end of difficulties and brings in success, joy and peace in your life. May this Makar Sankranti usher in goodness, peace, good health and happiness to your life? Here's sending my best wishes and greetings.