Top 6 Helpful Tips For Becoming A Yoga Teacher
2 Dec 2019 HYN Himalayan Yoga Academy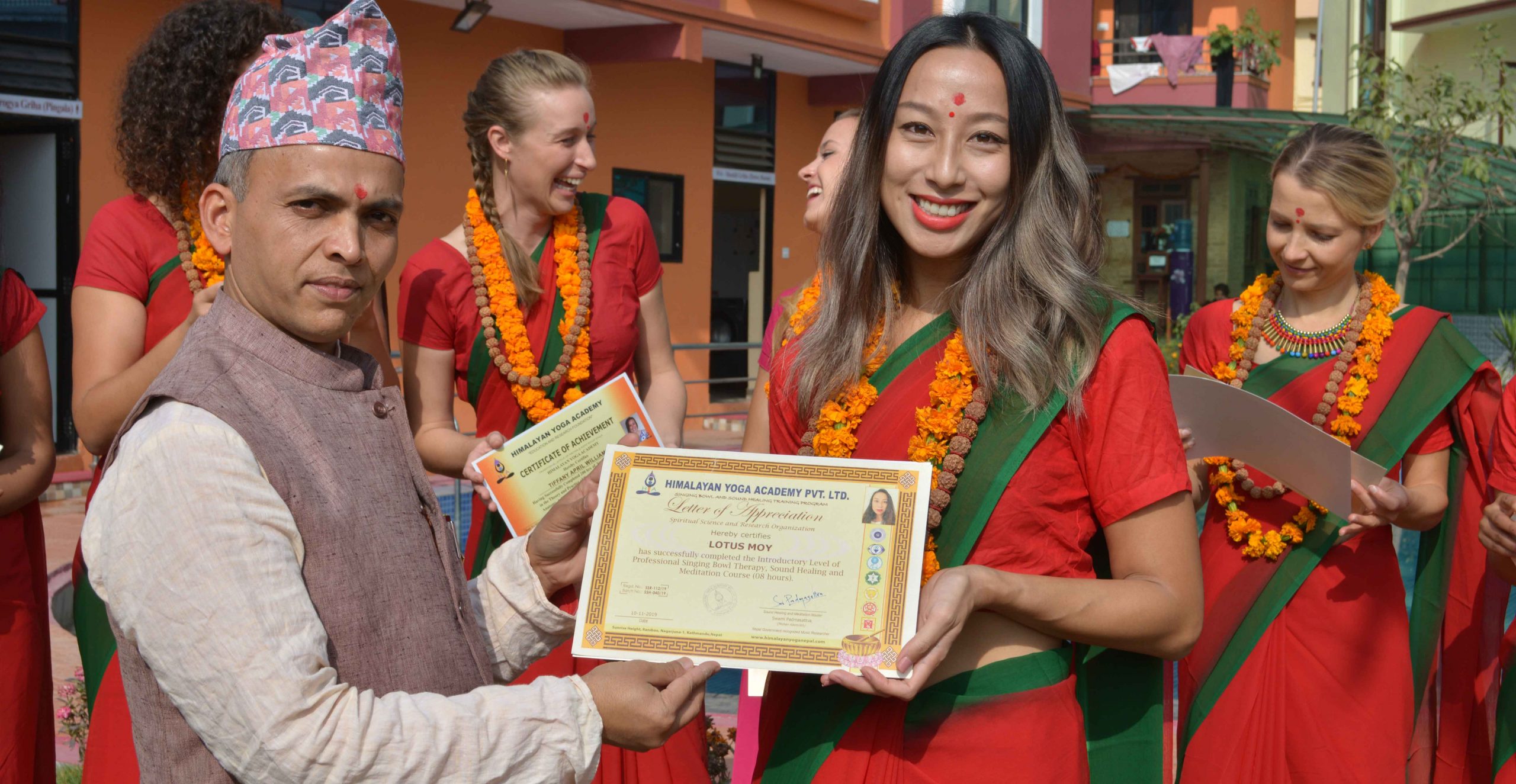 Once you've experienced the boundless knowledge of Yoga, Strong desire develops among people to share this ancient practice with the world. But how do you become a fully fledged Yoga teacher? Where do you start? How do you get a regular slot teaching?Further about Tips for becoming a yoga teacher
First of all, embarking on the journey of a Yoga Teacher Training will give you the credentials and the right skills to step onto the path to becoming a Yoga Teacher. There are an many trainings around the globe from two-year non-residential trainings to intensive 200- hour trainings in countries; from Nepal to Indonesia. Picking the right training is very important.
After you've graduated and you are out in the big, wide world of yoga ready to teach, So there are many things that you need to keep in mind before a perfect guru.
What to Organise Before Teaching
The most important things to have in place as a Yoga Teacher is your insurance.
Nowadays, there are lot of companies that highly specilize in insurance cover specifically tailored to Yoga Teachers. Check that the style of yoga that you teach is covered and where you are insured to teach, as if you were teaching at your home, you may need more cover. Ask your insurance company if you need any additional cover if you teach pre or postnatal yoga, aerial yoga, kids yoga, and any other yogic practices other than asana. Most companies will give you comprehensive Public Liability Insurance, which will cover you to teach at studios or community centres, but check if where you are teaching requires anything else as well.
Storing your certificates and filing them together is a sensible thing to do for when you need to show them to either a studio or an organisation before you teach. Keep them clean and neat in a folder, but as well consider making copies of your certificates if anything were to happen. Some establishments will request to see your certificates, others may not, but it is an important document to keep safe for the future.
2. Who are you teaching?
Deciding on who your target audience is, is important. Try to be as inclusive as possible as you find your niche. There may be the chance of spreading yourself too thin if you are trying to appeal to anyone and everyone all at once. Ask yourself, who are you trying to help and why? Think about the needs of those around you, and how yoga may be able to bridge that gap.Basically this means find those people that are very well suited to your style of yoga.
3. Getting started teaching
. Building up the confidence to teach is tough, but try and dig deep and teach as much as you can, wherever you can. The longer you leave it to teach, the harder it will be. This doesn't mean going straight out to the most popular yoga studio in town and asking for a job, its about teaching those close to you. Providing classes to friends and family is an invaluable resource as a graduate teacher. Once you feel a little bit more used to the structure of a class and how you want to teach, then consider going out and teaching sessions in public places.
Teaching people you know may help you feel more comfortable and can encourage confidence. They can also provide feedback and constructive criticism, if needs be, which will help you learn and grow the more you teach.
As there is this saying by Corey Wu that "Don't wait to teach!'
4. Where To Teach
There will be big question after you get your certification that where to teach.If you plan on opening your own studio.Then it will need some time and money.But if you wanna work in different studio then, you could apply to yoga studios or fitness centres in your area, just because you are a new teacher it doesn't mean you won't be considered. Some studios will ask for a certain amount of experience before leading a class, but they may also offer apprenticeships or the chance to assist in classes with other teachers. Often you'll be asked to do a trial class or an audition so the studio can see that you can teach. Preparing a sequence beforehand and going over it thoroughly will help.
5. How to Advertise
Marketing yourself in our modern world is something of a must, but it doesn't have to feel uncomfortable or 'un-yogic'. Start by deciding what you will call your business as a self-employed teacher, using your name is a straightforward way for people to find you easily.
Decide on your rates for your classes, private 1 to 1s or corporate sessions. Take into account the prices of other fitness classes and how much rent you'll be paying. Or if you are taken on by a studio or sports centre agree a rate of pay for your classes.
As you find spaces to teach at look into how you'll advertise the classes and who you'll advertise to. Handing out flyers, advertising on social media, posting in local groups or newspapers are all ways to get the word out about your classes to potential students.
6. Learning Never Ends
The great aspect of choosing a yoga teacher as your career is the opportunity to keep learning continuously as well as being a student of yoga for life. Doing a training course is the first stepping stone into teaching, yet there are many more trainings, workshops, and courses that you can do to help you expand your knowledge. Through the rise of online learning, there are many opportunities to study courses offered by many well-known teachers from across the globe, to help you learn at a pace suitable for you, in your own home.
Another way to learn, as well as a way to find a dose of renewed inspiration, is to attend classes by more experienced teachers in your area. This is also a great way to get to know other teachers and to network, which could lead to further opportunities in the future. You may be able to cover their classes if they need a hand or assist them in workshops. It's also great to have someone who may be able to give you some support as you navigate teaching and running your own business.