Singing Bowl (Dwani Paatro) Healing
20 Jan 2020 HYN Himalayan Yoga Academy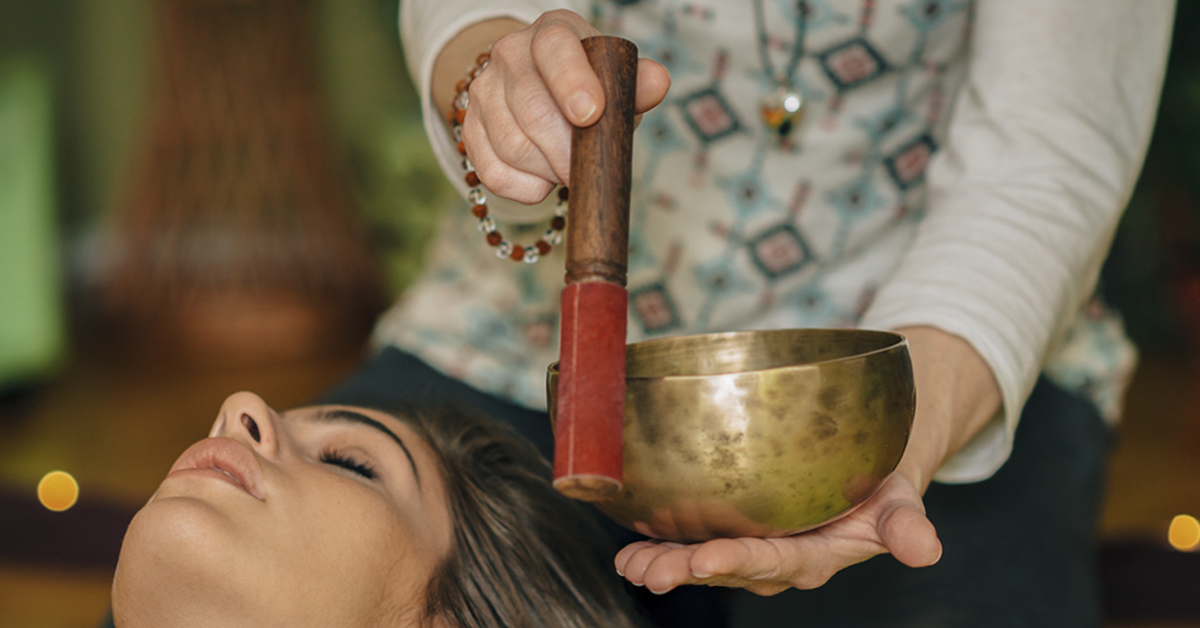 School of Nada Yoga
We have noticed popularity of Singing Bowl Sound healing and Meditation has increased, Singing bowl healing is being practiced by most of the individuals around the world. The diverse nature of sound makes the space for a lot of creativity. The sweet, complex tones of singing bowls can deeply penetrate both body and mind. Their unique soundscape and internal harmonies cut through the chatter of the mind to touch fundamental parts of ourselves.
Singing bowl healing is basically the use of these harmonious sounds for their beneficial effects. Below are a few of the non-medical practices I've come across.
Their main purpose is to restore vibratory frequencies of the body, mind, and soul that are out-of-harmony and diseased. The sounds they emit work as a type of energy medicine that has been known to heal pain, depression, and stress disorders. Interestingly, the healing process works by training the brain waves so as to synchronize with the sounds of the bowl. These unique tones emitted will prepare you for deep meditation, intuitive messages, as well as creative thinking.
For those who have tried this technique before, you know the sonic waves emitted by these bowls awaken our ability to hear much more than what we would normally. As we listen to these sounds, we tend to feel them just as much as we hear them.
Singing Bowls Healing and Meditation in Nepal
Himalayan singing bowls sound frequency impacts the sympathetic nervous system as your brain waves synchronize to the vibrations of the bowls. The harmonic vibrations engage the relaxation reflex and slow down the respiratory, brain and heart rate and disrupt the pain reflex creating a deep sense of well being. Some work with other vibratory and energy modalities such as Flower Essences, chakra balancing
The director of Medical Oncology and Integrative Medicine at the Cornell Cancer Prevention Center in New York, Dr. Mitchell Gaynor, says,
"If we accept that sound is vibration and we know that vibration touches every part of our physical being, then we understand that sound is heard not only through our ears but through every cell in our bodies. One reason sound heals on a physical level is because it so deeply touches and transforms us on the emotional and spiritual planes. Sound can redress imbalances on every level of physiologic functioning and can play a positive role in the treatment of virtually any medical disorder."