Difference Between Yoga and Pilates
8 Jan 2020 HYN Himalayan Yoga Academy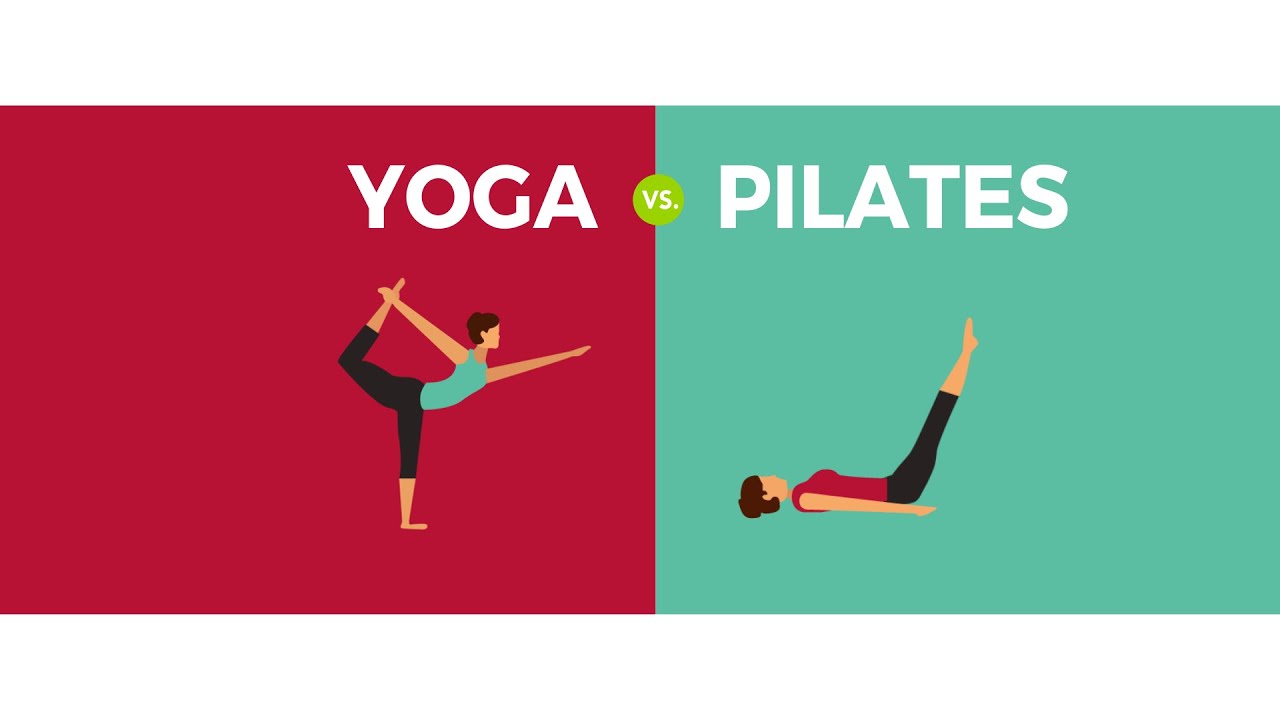 Introduction to Yoga and Pilates
Yoga and Pilates both use a mat for operation, but they are very different from one another. There are many cases where, people get confused about which one to choose as both can help you to achieve healthy physique you want, but before that there is something you must know about both yoga and pilates.
Yoga
Yoga is the realization of union of body, mind and soul. It is the science of self-realization throughout the body, mind, and soul. Yoga is not done, is achieved. It is not physical activity, is achieved from performance of these activities. It is the state of proper functioning by uniting of hardware, software, and current together.
There are different forms of yoga, ranging from Hatha to Kundalini, Sivananda, Ashtanga Yoga, Vinyasa Yoga, and various others, you can choose any one of these as per your choice and preferences. Such yoga postures are a great way to de-stress yourself after a long day. Yoga is a great to help people dealing with addictions, boost flexibility and strengthen muscles.
Pilates
Pilates is a method of exercise that consists of low-impact flexibility and muscular strength and endurance movements. Pilates focuses on proper postural alignment, core strength and muscle balance. In the 1920s, Pilates was named for its creator, Joseph Pilates, who developed the exercises.
A Pilates routine generally includes exercises that promote core strength and stability, muscle control, and endurance, including exercises that stress proper posture and movement patterns and balanced flexibility and strength. It can also be helpful in training for sports or in physical rehabilitation.
HOW TO CHOOSE BETWEEN YOGA AND PILATES?
Both looks very promsing if you are willing to have a proper healthy body and features, but if you want to choose one, then we have given below some hdifferences you must consider before choosing one between pilates and yoga depending on your needs and requirements –
1. Know Your Motive
First of all, when you choose the first thing that you should keep in mind is the motive of your initiation, you should keep in mind the reason, why you are doing the physical exercises like it may be for good stamina, losing weight, or other reasons.But if you want like mental healthness, spritual enlightments then with no doubt yoga will help you for all those reasons. hence if you want everything altogether yoga will be very beneficial and, if you just want to work-out only on your body, to get a toned body with great flexibility, pilates will be the best option for you.
2. Know About What You Get
Yoga is very known for improving the flexibility of the body along with the flexibility of your joints. It helps achieve peace of mind. But, when we talk about Pilates it just focuses on trying to relax your and strengthen your tense muscles.
3.Depression or anxiety issues
If you are suffering from depression or mental anxiety and looking for some mental peace, yoga is the most effective exercise to combat these problems than anything else. Yoga mainly focuses on both mind as well as body and with the help of amazing breathing exercises you will easily achieve relaxation and mental peace for sure.
CONCLUSION
So, if you still preety confused,no problem. Yes, obviously it is quite hard to choose between then as yoga and pilates are both good on its own way. Both Pilates and Yoga are very enjoyable way to strengthen your muscles, get your body in better shape, relieve stress and gain more flexibility.