8 Reasons To Take Your Yoga Teacher Training In Nepal
27 Feb 2020 HYN Himalayan Yoga Academy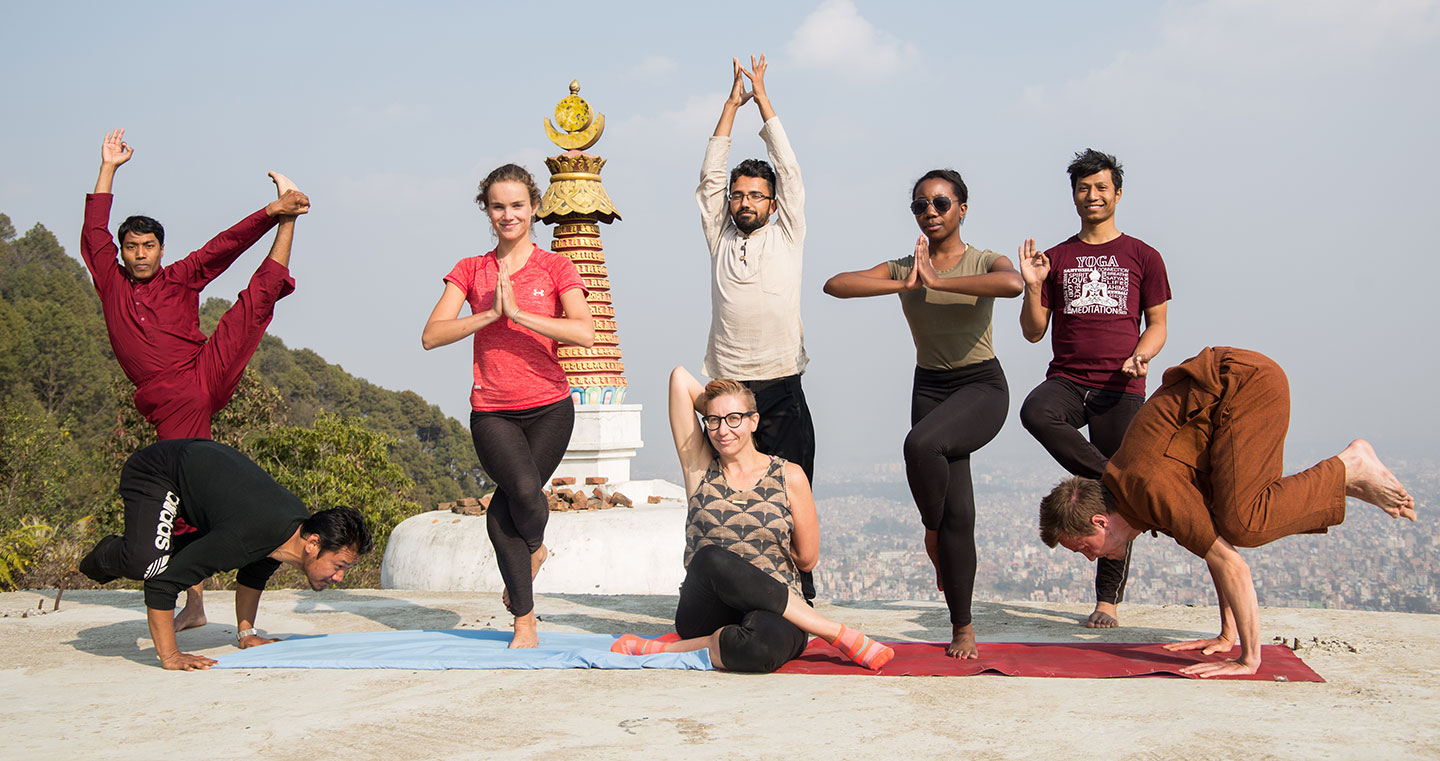 Nepal is very unique and pinnacle country for known as a country of Shiva Civilization, Shiva is known as by the name of Aadiguru, Aadiyogi, Aadinaatha, Yogeshwora in Himavat Kshetra (Himalayan region), also known as a country of Parvati (Wife and first Disciple of Shiva) known as Shakti (energy, will and action),also know as country of Pashupat as Yogashaalaaa (first School of Pashupat or Shiva Yoga, is known as Chaturtha Yoga i.e. Hatha Yoga (Physical Balance), Mantra Yoga (Sound Energy), Laya Yoga (Rhythm) and Raja Yoga (Eternal). Learn More Reasons To Take Your Yoga Teacher Training In Nepal Here below :
10 Reasons To Take Your Yoga Teacher Training In Nepal:
1. Practice Yoga At Its Birthplace
Nepal is the original home of yoga, many Eastern philosophers and deep wisdom. Since ancient times, thousands of yogis and Rishis (sages) have meditated and practiced yoga in their quest for the attainment of wisdom in this beautiful country. The yogic vibrations of such great people increase the significance of this land creating the atmosphere a wonderful practice. Culture and history of yogic meditation has been established here by thousands of Yoga Rishis that reflected nature with their asanas, since time immemorial. The yogic disciplines of Hatha, Mantra, Tantra, Shiva and more are said to be the outcomes of conversations held in the lap of the Himalauas; between Lord Shiva (the true 'Transformer') and Parvati, the Hindu Goddess of fertility, love and devotion.
2. The Most Affordable Place
The biggest reason why must people take your yoga teacher training in Nepalis that it costs much less compared to other parts of the globe.
According to the research, the regular teacher training course in Nepal including the food, travel, and round trip flights will cost you the same as studying in your local studios.
3. Explore The World And Yoga 
Choosing Nepal for your yoga practice can benefit in many ways, other than going deep in yoga. If you like traveling and exploring new places than Nepal is the best place to visit. It is a country with diverse climates, Himalayan mountains, Culture, Religion and Many more
Here you choose from various famous destinations such as Kathmandu , Pokhara , Nagarkot etc.
4. Reconnect With Mother Nature And Yourself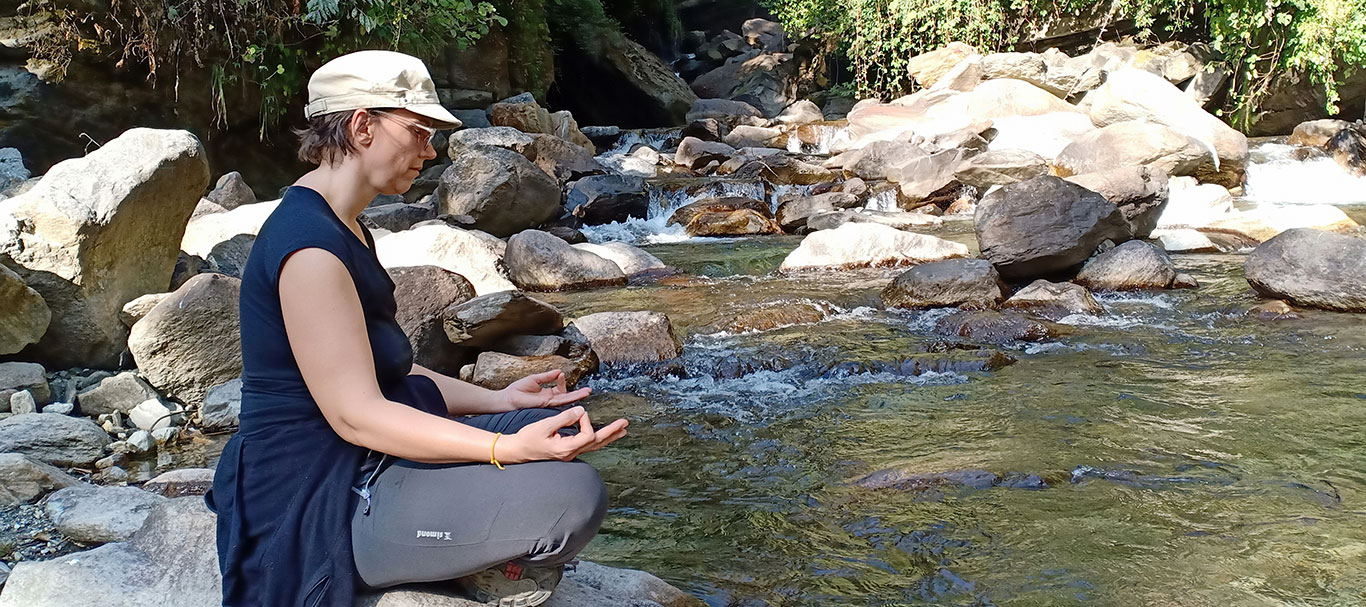 Nepal is a place where you can find every possible diversification in the land structure. It is encircled by a peaceful environment and lush greenery. The green fields, beautiful hills, calm rivers, and serene atmosphere are all you need besides your yoga training.
Yoga Schools in Nepal will provide you with life time experiences and life longing love as making you part of your family.
5. Certified Yoga Teacher Training Programs 
Become a certified yoga teacher by enrolling in any Yoga Alliance Approved Schools in Nepal. There are various certified schools all over India with beautiful destinations and perfect surroundings that offer everything starting from comprehensive theoretical yoga practice to intense practical yoga practice along with various other activities.
Also, the schools offer different levels of yoga teacher training programs, various retreats that vary in days, and also daily practice sessions.
6. Delicious Nepali Food
Nepalise Cuisine combines a range of ingredients, techniques and characteristics from its neighboring countrie,s with its own gastronomic history.We provide Dal Bhat which is the staple food of Nepal, this thick lentil soup is made from black lentils or beans, which are slow boiled to give a thick, gloopy texture, and then seasoned with the Himalayan herb jimbu.
Dal bhat is normally served as part of a thali set — a metal tray holding separate metals bowls containing rice, curry, pickles and vegetables.
We provide Ayurvedic meals to meet the daily body nutritional requirements. Besides, you will also get to explore and learn the new cultures, traditions, and the people of Nepal.
7. To Learn Disciplined And Structured Lifestyle
Nepal is widely known for its result-driven and strict educational system. Structure and discipline are therefore essential elements during your yoga teacher training in Nepal.
The well organized schedule of the yoga teacher training in Nepal will help your learning and gaining experience more wonderful.
8. Diversity In Climate And Safe Environment
Here is no seasonal constraint on traveling in and through Nepal. Even in December and January, when winter is at its severest, there are compensating bright sun and brilliant views. As with most of the trekking areas in Nepal, the best time to visit are during spring and autumn. Spring is the time for rhododendrons to bloom while the clearest skies are found after the monsoon in October and November. However, Nepal can be visited the whole year round.
So, Made Up Your Mind. You couldn't find more reasons on Why Choosing Nepal as a destination for your yoga teacher training in 2020.